> >
Injured Worker Caught Playing Hockey Pleads Guilty to Insurance Fraud
Monday, November 20, 2017 | 934 | 0 | 0 min read
An injured worker who played with an amateur hockey team while saying he was too injured to work has pleaded guilty to insurance fraud, the Rome Sentinel reports.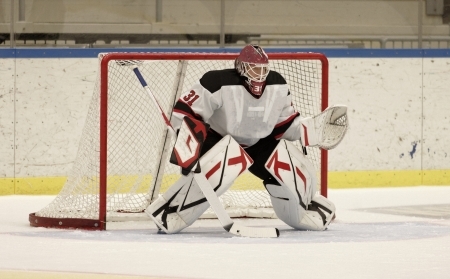 Samuel Spina, 45, of Rome, pleaded guilty to fifth-degree insurance fraud before Judge Gregory J. Amoroso in Rome City Court on Nov. 8. His sentencing is set for Dec. 11.
Spina, an aide at the Taberg Residential Center for Girls youth detention center, reported a serious knee injury at work in September 2015.
Two weeks after the reported injury, investigators say Spina was observed playing goalie in games for the Tighty Whities, an amateur hockey team in Central New York. They said he received more than $3,000 in benefits he was not entitled to over nearly four months.
The Tighty Whities placed fourth out of nine teams in its league during the 2015-16 season, according to the league's website. Spina is reported to have played in 16 of the team's 19 games that season, spending a total of 720 minutes on the ice.