> >
Court Affirms $25,560 Penalty for Fall Protection Violations
Friday, November 9, 2018 | 658 | 0 | 316 min read
A Northern California court affirmed a $25,560 penalty that Cal/OSHA issued to a telecommunications firm after one of its workers was injured in a fall.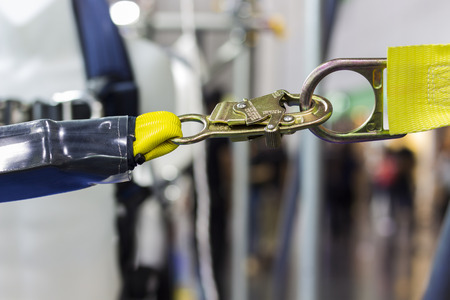 A line worker for Pinnacle Telecommunications was installing switch gears at a substation in Albany in January 2014. He was injured by falling from a metal structure less than 20 inches wide that was suspended from the ceiling seven feet above the ground.
Cal/OSHA said Pinnacle Telecommunications failed to provide training on when to use fall protection equipment. The agency also said Pinnacle failed to require workers to use personal fall protection devices.
The Occupational Safety and Health Appeals Board affirmed the citations in September 2017, and Pinnacle appealed to the Alameda County Superior Court in October 2017.
A judge in August denied Pinnacle's petition, upholding the Occupational Safety and Health Appeals Board finding that the safety order was clear and appropriately applied to the structure from which the worker fell, Cal/OSHA said in a statement.