> >
Report: L&I Seeing Increase in Complaints From Injured Farmworkers
Thursday, December 21, 2017 | 716 | 0 | 0 min read
The Yakima Herald-Republic reports that farm labor advocates have collected about 400 complaints from workers regarding the Washington state Department of Labor and Industries' claims handling processes, many saying they've been forced to rely on food banks and public assistance for support following occupational injuries.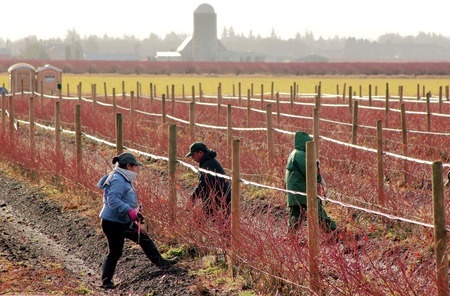 The labor advocates accuse L&I of seeking minimal recommendations from doctors authorized to treat injured workers in an effort to cut costs. Workers also say they face delays in getting procedures approved and have little opportunity to challenge decisions denying treatment or closing claims.
Part of the problem, according to the Herald-Republic, stems from the fact that some of the injured workers aren't proficient in English, but all the information they receive from L&I is in English.
The Herald-Republic reports farm laborers ranked fourth in terms of claims, with 4,151 filed in 2016. The same group of workers ranked fifth in terms of total claims costs at $18.9 million.
The average claim filed by a farmworker in 2016 cost $4,541, slightly lower than the state average of $4,890.
L&I Deputy Director Ernie LaPalm said the department has obtained $1 million in funding from lawmakers to hire staff to provide interpretation services for those who don't speak English.
The department also said the $172 million reduction in annual claims costs since 2008 is not a result of reducing benefits or offering fewer services, but instead is the result of improved services that are returning people to work more quickly.
The full report is here.