> >
Highrise Builder Accused of Stealing Wages, Avoiding Taxes and Premiums
Thursday, May 17, 2018 | 391 | 0 | 51 min read
Manhattan prosecutors accuse a Queens construction company and its payroll processing company of cheating a workers' compensation carrier, employees and state tax collectors out of nearly $10 million, according to press reports.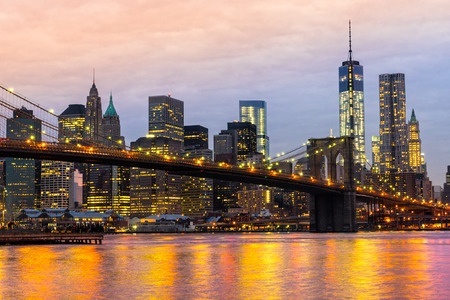 Manhattan District Attorney Cyrus Vance announced during a press conference Wednesday that he has filed wage theft and insurance fraud charges against Parkside Construction and Affinity Human Resources.
The two firms conspired to underpay workers $1.7 million, avoid $7.8 million in workers' compensation premiums and avoid payroll taxes on $42 million in payroll, he said.
According to the New York Daily News, Parkside used face-recognition software at worksites to record workers' hours. But printouts from the machine were altered with lower hours than were actually reported. Affinity also issued "expense reimbursement" checks to some workers instead of payroll checks to avoid payroll taxes.
By underreporting payroll, Parkside also avoided $7.8 million in premiums to New York State Insurance Fund, according to the report. Prosecutors say the company stole wages from 540 employees at the luxury Steinway Tower project on Manhattan's Billionaire's Row, the New York Times reported. The District Attorney's Office has filed a civil forfeiture action to recoup the money.
A spokesman for the company denied any wrongdoing.