Jennifer Johnson Joins MEDEX to Head Up its Industry-leading HCO+MPN Programs
Monday, July 9, 2018 | 1071 | 0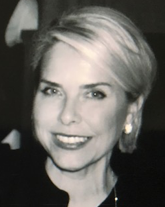 July 9, 2018 – Newport Beach, California - MEDEX has announced that Jennifer Johnson has joined its team of industry experts as the Director of Healthcare Networks. Jennifer's outstanding professional reputation in the industry grows out of her extensive career focused on Workers' Compensation business development and client stewardship. She has spent the past 13 years rising within U.S. Healthworks (now a Concentra company) to achieve the position of Vice President of Network Services & National Accounts.
Jennifer comes to MEDEX with expertise in delivering the gold standard of service to large institutional clients and their occupational health programs. She is known for her deep level of involvement in managing complex care models and for strategically collaborating to stay ahead of key issues in the Workers' Compensation industry. Her consummate client partnership makes her the perfect fit to head up MEDEX's boutique approach to Workers' Compensation healthcare networks. 
About her decision to continue her industry-leading work through MEDEX, Jennifer said, "I'm ecstatic to be joining the MEDEX family, where I know my passion for meaningful collaboration, client partnerships, and objective results will flourish and have a valued place within the organization.  I've been a longtime supporter of their proven model, proactive innovation, and positive outcomes in our ever-evolving and complex Workers' Compensation landscape."    
MEDEX is headquartered in Newport Beach, California, and serves some of the nation's most sophisticated employers with its specialty Workers' Compensation provider networks, Medical Management, and Managed Care programs. Its holistic HCO+MPN program, which includes essential services such as Nurse Case Management, Utilization Review, and Bill Review, has been referred to by clients as their "secret weapon." That's because integrated deployment of these services net MEDEX clients proven, audited savings of up to 45% of prior years' claims costs. 
Jennifer joins a team of other Workers' Compensation specialists at MEDEX, including physicians, attorneys, and industry experts. Don Balzano, Chief Legal Counsel, is a leading authority on California HCO and MPN law and has been certified as an HCO and MPN expert witness before every Board in the state at which he has appeared: 23 to date
David Kim, Chief Operating Officer, has led MEDEX's innovative cost-saving strategies for over 10 years, with a 20-year career at every level of the California Workers' Compensation industry. 
Alexander Lampone, M.D., J.D., serves as MEDEX's longtime Medical Director, and heads up numerous committees to guarantee best practices and legal compliance in all our medically oriented services.
Dan Patel, M.D., Director of Medical Management, exercises his medical expertise in strategizing maximized health outcomes that benefit the employer and the injured worker both, leading to faster claim closure, fewer indemnity claims, and reduced legal risk. 
MEDEX is proud to welcome Jennifer to its dynamic organization. As Director of Healthcare Networks, Jennifer will continue partnering with clients, maximizing the strategic effect of their HCO and MPN networks and developing new initiatives to meet the evolving needs of employers and payors. She can be reached at jjohnson@medexhco.com. You can learn more about MEDEX's industry-leading programs by visiting www.medexhco.com and by calling toll-free at (877) 775-7772.