Mollie Kallen named 2018 Comp Laude® Award Finalist
Monday, August 6, 2018 | 130 | 0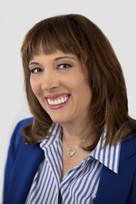 MKCM is proud to announce that Mollie Kallen, President and CEO of MKCM, is a finalist for the 2018 Comp Laude® Award. 
Mollie is recognized by industry fellows as being exceptional in advocacy for injured workers, collaboration for improved outcomes, and leadership within the field. Mollie has been deemed to be inspiring a change in the narrative of workers compensation and truly leading the industry in excellence. 
The winners will be announced on October 10th, 2018 
at the Comp Laude® Awards & Gala in San Diego, CA.