DOL Official Identifies Three 'Concerning' Comp Trends
Monday, November 28, 2022 | 1
Workers misclassified as independent contractors, reductions in benefits, and states looking to make workers' compensation protections optional for employers are three "troubling" trends for the insurance industry, a U.S. Department of Labor official wrote in a recent blog post on the agency's website.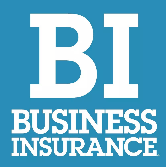 Christopher Godfrey, director of the DOL's Office of Workers' Compensation Programs and a member of the Study Panel on Workers' Compensation Data at the National Academy of Social Insurance, wrote that the number of U.S. workers covered by workers' compensation has decreased, which is partially attributed to workers misclassified as independent contractors that "continue to lack the economic security" of workers' compensation coverage.
Another issue, Godfrey wrote in the Nov. 18 post, is that states are paying fewer total benefits to injured workers.
"From 2016-2020, total benefits paid to injured workers decreased in 40 states," he wrote, adding that COVID-19 "was a big factor in this decline, but total benefits paid was already decreasing in 21 states pre-pandemic."
He described declining benefits as a decades-long trend stemming from several factors, including changes to state workers' compensation laws and policies. "Today, there are considerable cross-state differences in benefits for injured workers," he wrote.
Another trend is that some states are considering ways to make workers' compensation optional.
South Dakota, Texas and Wyoming have already made workers' compensation fully or partially optional for at least some occupations, he wrote, adding that "in the last decade, legislative proposals in Arkansas, Oklahoma, South Carolina and Tennessee proposed alternative workers' compensation schemes or options for employers to opt out" of coverage for workers.
Business Insurance is a sister publication of WorkCompCentral. More stories are here.