> >
Report: Tesla Failed to Report Workplace Injuries
Tuesday, April 17, 2018 | 2010 | 0 | 18 min read
Electric car manufacturer Tesla failed to report numerous workplace injuries at its Northern California factory as part of what some workers told the Centers for Investigative Reporting was a company-wide culture that prioritized productivity over safety.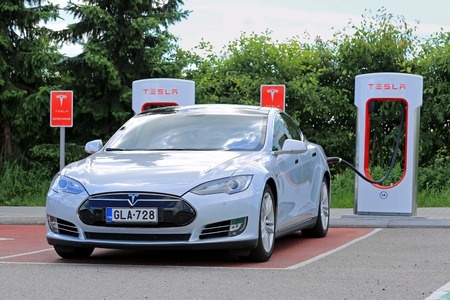 CIR said its review of internal documents found Tesla classifying many injuries as "personal medical" cases. The automaker said it is legally required to report only injuries that are related to work, and the personal medical cases were not occupational in nature.
The Centers for Investigative Reporting said workers were exposed to toxic adhesives that caused headaches, dizziness and breathing difficulty. An anonymous source said Tesla claimed reactions to the adhesives were personal issues because exposure levels in the plant were within workplace safety standards.
The report claims Tesla also failed to report sprains, strains and repetitive stress injuries in an effort to make the production facility appear safer than it really is.
The Centers for Investigative Reporting also said the company's founder, Elon Musk, dislikes the color yellow and warning signs, and discouraged their use.
Tesla defended its safety record at the production plant in Fremont, saying it was the same as the overall average for the auto industry. The company also sent pictures of guardrails painted yellow, and said critics of its safety records are part of an ongoing unionization effort.
The full report is here.