> >
Bill Aimed at Postmortem Testing May Help Comp Claimants
Thursday, July 6, 2017 | 941 | 0 | 0 min read
Legislation that passed the New Jersey state Assembly that would require medical examiners to conduct tests that may be needed for dependents to request benefits could help the widows and widowers of firefighters pursue workers' compensation claims, according to a report by the New Jersey Herald.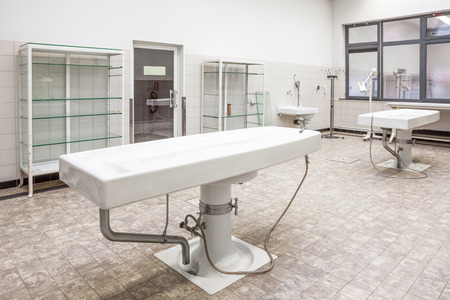 Senate Bill 2320, by Steve Oroho, R-Franklin, would require medical examiners who provide the death and last sickness information on a death certification to provide any examination, screening, test, report or certification that may be necessary to prosecute a claim for state or federal benefits.
Oroho told The Herald that he introduced that bill after hearing about Tammy Danielson's troubles getting death benefits following the loss of her husband, a volunteer emergency services worker.
Scott Danielson died of a heart attack in January 2016 while transporting a burn patient for the Lakeland Ambulance Squad. Tammy Danielson said the hospital where her husband died initially refused to conduct a toxicology test because of the cost.
The newspaper said the bill could also help Teri Martin, a widow whose husband died of an apparent heart attack while working as a volunteer for Stillwater Emergency Rescue. Neither woman has yet received workers' compensation benefits.
The state Senate voted 37-0 to approve S-2230 on June 22 and the bill is now awaiting a hearing in the Assembly, according to the Legislature's website. Assemblyman Parker Space introduced a companion measure, A-3805, on May 23.