> >
Mail Carrier Who Accepted Bus Driver Job While Injured Sentenced to Probation
Wednesday, October 18, 2017 | 1123 | 0 | 0 min read
A 24-year-old mail carrier must pay roughly $4,000 after pleading guilty to charges stemming from accusations that he took a job with Washington, D.C.'s bus service while out on a work injury, the Washington Post reports.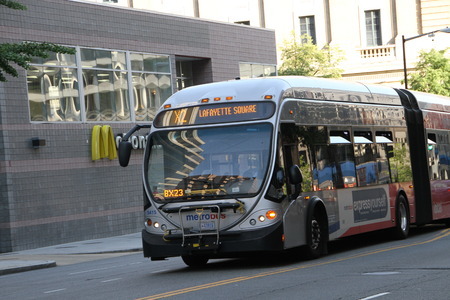 Da'Mon Price, of Clinton, Maryland, was sentenced this week to one year of probation and ordered to pay $2,940.96 in restitution, plus a $1,000 fine. He had pleaded guilty to theft of government money.
Price injured his back while working for the Hyattsville Post Office. Before he visited a doctor through the workers' compensation system, he applied for a job at Metro. He got that job in early January, and the U.S. Postal Service sent him to the doctor about a week later. The doctor placed him on "no-work" status while he recovered.
But Price had already accepted the job at Metro, which he started training for on Jan. 23. He resigned from the U.S. Postal Service on Feb. 27. In the interim period, he received workers' compensation benefits.
The USPS began looking into whether Price had worked while accepting federal out-of-work benefits. The postal service alerted Metro to its investigation, which responded by firing Price while he was still in training.
In court on Wednesday, U.S. District Court Judge Thomas DiGirolamo ordered Price to return the workers' compensation benefits he received, imposed a fine and ordered him to complete a year of probation.