General Assembly Building Project Subcontractors Charged with Misclassification
Friday, October 8, 2021 | 0
Two subcontractors working on the Virginia General Assembly Building remodeling project were charged with ten counts of felony embezzlement each as a result of allegedly misclassifying their workers.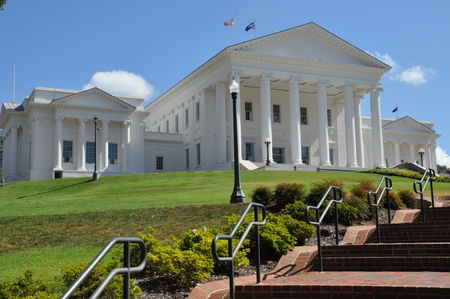 Virginia Attorney General Mark. R. Herring said in a statement that GTO Drywall and Richmond Drywall Installers Constructors are accused of classifying employees as independent contractors in an attempt to withhold workers' compensation premiums and avoid paying state taxes. Herring said this is the first misclassification case brought by his Worker Protection Unit.
"Worker misclassification – one of the most common forms of worker exploitation – involves falsely identifying individuals as 'independent contractors' when they are really employees," Herring's office said in a statement. "This allows employers to avoid paying unemployment and other taxes on workers and to avoid the costs of covering the employees with workers' compensation and unemployment insurances, and it has been consistently shown to drive down the wages of other workers."
The Danville Register & Bee reported the indictment comes about a year after unions started raising concerns about misclassification at the General Assembly Building site. The Eastern Atlantic States Regional Council of Carpenters alleges about 60 workers at the site have been misclassified as contractors and denied overtime pay and other protections.