> >
2 Defendants in Alabama Pill Mill Case Sentenced
Friday, April 21, 2017 | 1891 | 0 | 0 min read
Two defendants in a pill mill case against Physicians Pain Specialists of Alabama were sentenced Wednesday, AL.com reports.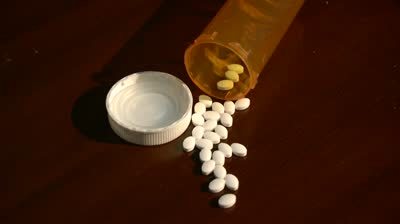 Christopher Manfuso, who managed a workers' compensation dispensary at the clinics, received three years of probation, starting with six months of home confinement, and a $50,000 fine.
Thomas Justin Palmer, a nurse practitioner who was addicted to the opioids the clinic distributed, received 30 months in prison, followed by three years of parole.
Both received reduced sentences for cooperating with authorities. The two men testified about clinic practices during the trials of physician-owners Xiulu Ruan and John Patrick Couch, who were found guilty in February but have yet to be sentenced.
Physicians Pain Specialists of Alabama prescribed Schedule II and III controlled substances outside the course of professional practice. During the trial of Ruan and Couch, prosecutors focused on two brand-name instant release fentanyl drugs the clinic prescribed, Subsys and Abstral. The drugs are approved for breakthrough cancer pain in opioid-tolerant adults only, but Ruan and Couch prescribed them off-label to patients with neck, back and joint pain, prosecutors said.
During the physicians' trial, the doctor-owners also were accused of allowing Palmer to inject himself with medication at work.
"You didn't see Justin passed out with a needle in his arm one day?" Assistant U.S. Attorney Christopher Bodnar asked Couch on cross-examination.
"I saw him taking naps on the La-Z-Boy, but I didn't really notice," Couch responded, according to a February story from AL.com.
Palmer admitted to forging Couch's name on prescriptions and conspiring to prescribe controlled substances without a medical purpose. Manfuso pleaded guilty to conspiring to pay illegal kickbacks to doctors.
Read AL.com's story on the sentencing here.