WTC Health Program Doctor Concerned About Benefit Denials
Wednesday, December 6, 2017 | 2088 | 0 | 0 min read
The top doctor with the World Trade Center Health Program is concerned about the stress placed on patients who have to fight for disability retirement benefits for their 9/11-linked medical problems, New York's The Chief Leader newspaper reports.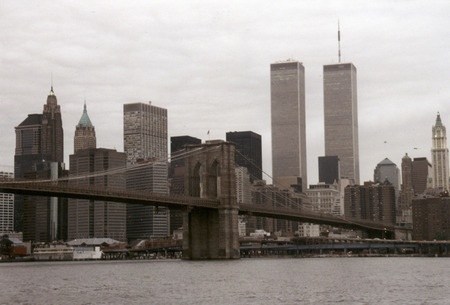 The Chief Leader interviewed Dr. Michael Crane after New York's retirement systems for city and state employees disclosed to lawmakers last month that the systems are rejecting more 9/11-linked claims than they're approving.
"The last thing we want to do for people that have had exposure to the World Trade Center toxins is to increase their anxieties about anything," said Crane, the medical director of the Selikoff Centers for Occupational Health at Mount Sinai Hospital and the WTC Health Program Clinical Center of Excellence at Mount Sinai.
He said he's written letters of appeal on patients' behalf in certain cases, often to no avail. Time has shown him that institutions such as the retirement and workers' compensation systems were ill-equipped to handle the fallout of 9/11.
"If we had functioning workers' compensation systems in the United States that really worked well and protected workers, we wouldn't need the Zadroga Act," Crane said, referring to a federal law that provides health care to 9/11 cleanup workers and survivors. "We have a system that is very splotchy in all the states and is often weighted against the worker now more and more."
Regardless, something needs to be done, because those with serious health issues liked to 9/11 shouldn't have to face a bureaucratic quagmire that will only add to their stress, Crane said. The institutions need to respond accordingly, he said.
"Whatever needs to be done to have those folks awakened to the injustice of what is happening here really needs to be done," Crane said. "It is long past time. On average, my responders are 54, 55 years of age. These guys are moving into retirement age. Let's do what's right for them."