> >
Survivors Push for Benefits for Ambulance Volunteers Who Died on the Job
Friday, June 16, 2017 | 813 | 0 | 0 min read
The families of two volunteer ambulance squads continue battling for death benefits even though they were insured through their townships and qualified for payments under the state's Workers' Compensation Law.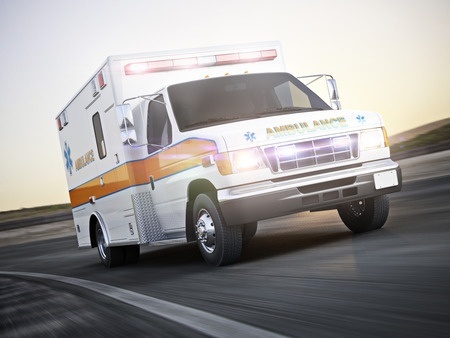 The families of Bill Martin, 56, and Scott Danielson, 49, have not seen a penny, The Advertiser-News reported.
Martin died on Jan. 8, 2013, of a heart attack after responding to a house fire and carrying a survivor in critical condition to a medevac landing. Danielson died Jan. 16, 2016, after treating his own daughter at a traffic accident scene.
"It's crazy," Danielson's widow, Tammy, told the newspaper. "It's like the insurance drags it out as long as possible, thinking you'll get frustrated and settle for some inadequate amount."
The New Jersey Workers' Compensation Law states there is a presumption of compensability for cardiovascular or cerebrovascular injury or death of police, fire or emergency personnel in response to emergency, with emergency defined as "any combination of circumstances requiring immediate action to prevent the loss of human life," the newspaper reported.

Insurers can rebut the compensability of a claim, but there is no time limit for how long an insurer can take to process a claim. It is this lack of a time limit that advocates for Martin and Danielson want legislators to change.
Sussex County Freeholder Director Carl Lazzaro, who runs an insurance office in Newton and also is an ambulance volunteer who spoke with Martin shortly before his death, told the newspaper that both insurers involved in the Martin and Danielson cases are delaying paying death benefits.
"I've been in the insurance business for over 30 years," Lazzaro said. "I know insurance companies can be vicious. They are quick to jump on possible fraud, but drag their feet when it comes to paying out claims.
"These men, both Bill and Scott, were volunteers," he said. "They gave up their time to do this. They gave up their families to do this. Then they die in the line of duty and their widows and families are denied the death benefit. It's unconscionable! The money is there. Municipalities pay thousands of dollars to cover the volunteers, and these men were certainly covered."