Police File for WC After Red Tide in Palm Beach
Tuesday, November 6, 2018 | 0
A day at the beach is no day at the beach, at least in parts of Florida when the red tide is rising.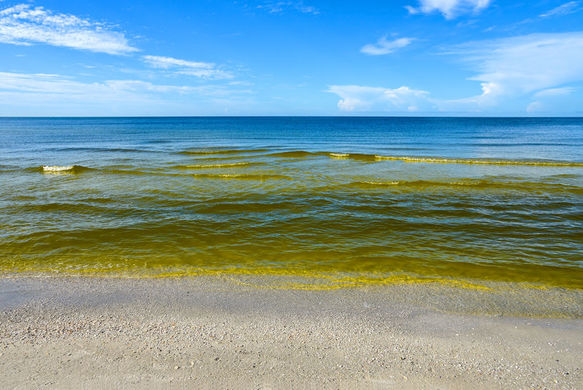 Five Palm Beach police officers last month reported respiratory problems caused by the red tide algae bloom that has plagued some south Florida beaches for the last six months. Two officers sought medical treatment and filed workers' compensation claim reports, the local newspaper reported.
All of the officers reported sneezing, coughing and headaches, typical symptoms of the red tide, a city official said. Medical workers recommended that the officers wear respirator masks.
Red tide in Florida has been a phenomenon for more than 100 years, but it has become especially prevalent this year and has become an issue in the race for U.S. Senate.
Democrats have blamed Gov. Rick Scott, who is running against Democratic Sen. Bill Nelson, for soft-pedaling environmental regulations and slashing water-management budgets. That has allowed more agricultural and industrial runoff that led to perfect conditions for the tide, some have said.
Scott declared a state of emergency for some areas and directed that state funds be used to help minimize the effects of the tide, according to news reports. He also has said Nelson did not secure enough federal funding to improve a dike that prevents algae-choked water from Lake Okeechobee from discharging, eventually into the sea.