Fire Chief: Denial of 9/11 Benefits Is Political Move
Friday, November 17, 2017 | 1519 | 0 | 0 min read
Utica's fire chief says that the city's refusal to pay him benefits for an illness he developed after responding to the 9/11 attacks is "strictly political," the Utica Observer-Dispatch reports.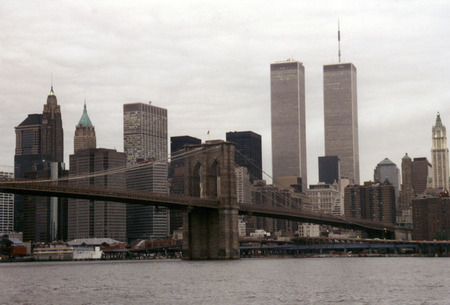 Russell Brooks plans to take the city to court after Thanksgiving in an attempt to recoup the benefits he says he deserves for his chronic lymphocytic leukemia diagnosis.
The Centers for Disease Control and Prevention includes that ailment in its list of cancers covered by the World Trade Center Health Program, a government program that monitors and directs treatment for medical conditions developed in connection with 9/11 rescue efforts.
But the city says that's not enough to qualify Brooks for benefits under General Municipal Law 207-a, which concerns workers' compensation benefits for firefighters, or General Municipal Law 92-d, which concerns sick leave for responders diagnosed with a qualified World Trade Center-related condition.
The city points to a report drawn up by a hired doctor that says the cause of Brooks' CLL is unknown.
Brooks bristles when he thinks about the report. He disputes the medical history and findings outlined in the report, by Syracuse physician Michael Holland, and in reports drawn up by the city's medical expert, Warren Silverman.
"The bottom line is the city contracted a doctor from outside the city that did what I view as a bogus health report on me," he said. "It was contradicted by numerous local doctors and specialists — credible people."
Brooks and the city will appear before Judge Patrick MacRae on Nov. 27 at the state Supreme Court in Rome.