> >
Report: State Upholds $12,000 Penalty for Firefighting Firm Accused of Misclassifying Workers
Tuesday, December 5, 2017 | 1251 | 0 | 52 min read
The California Labor Commissioner's Office upheld a $12,000 penalty for failure to carry workers' compensation coverage that was assessed to a firm that employed a firefighter who died battling the Nuns fire in Napa County in October, according to a report by the San Francisco public broadcasting affiliate KQED.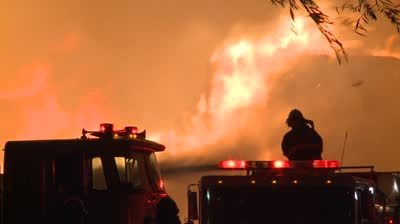 The Labor Commissioner in November determined that Red Bluff-based Tehama Transport failed to carry comp coverage for eight workers misclassified as independent contractors. The misclassified workers included Garrett Paiz, 38, who died Oct. 16 when his water tanker overturned.
Tehama Transport appealed the penalty, saying its workers were independent contractors and that it was not required to carry workers' compensation coverage. The company said it can't afford to treat its workers as full-time employees because of the "uncertain nature of the emergency firefighting component of Tehama Transport's business," according to KQED.
The firm is under contract with the state and the U.S. Forest Service to provide additional assistance in fighting wildfires, but that is not regular work that requires full-time staff.
An administrative hearing officer rejected the arguments and said Tehama's workers were employees because the company can fire them at-will, and there is no evidence that the workers believed themselves to be independent contractors.
Scott Rubright, Tehama Transport's lawyer, said he is considering appealing the administrative decision but would not answer additional questions, according to KQED.