> >
WC Advisory Council Weighs in on Bills
Friday, March 9, 2018 | 541 | 0 | 44 min read
After a few years of recommending restrictions on attorneys' fees, a workers' compensation advisory council in Tennessee is supporting a bill that would clear up state law and would let lawyers get paid more if a case drags on for years.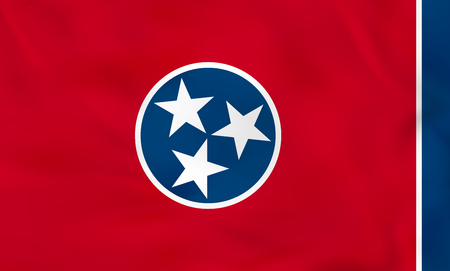 Farmworkers would also fall under the state's workers' compensation system for the first time, but firefighters shouldn't yet be granted the presumption that 10 cancers are linked to work hazards, according to the Advisory Council on Workers' Compensation, part of Tennessee's Treasury Department.
The council made its annual report to the House and Senate this week, and weighed in on several bills now awaiting committee action.
SB 2475/HB 2304: Under current state law, when an employer wrongly denies a claim, an end date for attorneys' and other services must be entered into the system, even if the case stays in court for longer. The bill would correct that by removing an end date requirement. The council endorsed it.
"For a few years now, the lawyers have lost a little business on workers' comp, so they said 'give us a little room here, at least,'" said Larry Scroggs, administrator for the advisory council.
The bills are on committee calendars for action next week.
SB 2141/HB 2105: Agricultural workers are not eligible, in many cases, for workers' compensation, partly because of the seasonal nature of their work, Scroggs said. The legislation would put farmworkers under the workers' compensation plan and would allow employers to terminate the coverage at any time if workers are given 30-day notice. The council supports the bills, which are awaiting action in committee.
SB 1798/HB 1491: The bills would create an automatic presumption that 10 types of cancers are all work-related for firefighters. A number of other states have made this presumption, but council members expressed concern that the bill would prove expensive to local governments and would open the door to similar requests by other public servants. The council voted against adoption of the bills, which also are in committees.
SB 1615/HB 1714: The council is in favor of this measure, which would drop the requirement that workers' compensation insurers maintain a physical office in Tennessee and contract with in-state claims adjusters. The bills are in committee.
SB 2543/HB 2411: The council recommended against adoption of this legislation, which would codify prohibitions against retaliatory firings of workers who file compensation claims. After hearing from lawyers, the council agreed that case law already protects workers. The Senate bill is in committee but has been taken off the House calendar.
SB 2088/HB 2392: The council made no recommendation on this, which would offer significant changes to a range of workers' compensation laws, saying the measure needs further study.
The legislative session began Jan. 10 and is expected to last into May.