Contractor Charged With Manslaughter After Worker Falls From Roof
Thursday, April 25, 2019 | 733 | 0 | 9 min read
The owner of a roofing company in Scarborough has been charged with manslaughter after a worker fell to his death in December.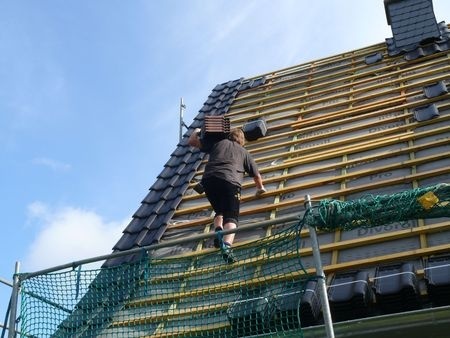 The contractor, Shawn Purvis, 44, said the worker was a subcontractor, not an employee, and could not be forced to wear a safety harness, according to news reports. Purvis' company has a history of safety violations, the Portland Press Herald reported.
The indictment marks only the second criminal prosecution under Maine's workplace manslaughter statute, which was adopted in 1989. The first prosecution was in 1991, in connection with the death of a man who was crushed while crews were working on a bridge.
In this case, roofer Alan Loignon, 30, fell from a third-story roof and died later that day. Loignon was Purvis' half brother, the newspaper reported.
Purvis has fought citations and fines by the U.S. Occupational Safety and Health Administration, saying he provides necessary safety equipment at every job site.
"Every single day, I show up at the job site … and I tell them, please, be safe, everything you need is here," Purvis said. "I can't sit there 24/7 and watch subcontractors. It's either they're going to wear (the safety gear) or they won't. It's like wearing a seat belt — it's either you do it or you don't."
He added later: "I can supply everything to be OSHA-approved, but I can't sit there and watch these guys all day long. That's their job. They're self-employed."
If convicted, Purvis could face up to 30 years in prison and more than $50,000 in fines.