Contractor Fined $210,037 for Exposing Workers to Trenching Hazards
Tuesday, December 3, 2019 | 452 | 0 | 27 min read
The Occupational Safety and Health Administration fined a Missouri contractor $210,037 for failing to protect its workers from trench collapses and electrical hazards.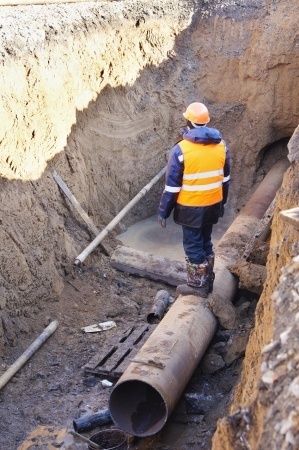 OSHA said in a statement that inspectors observed the trenching and excavation hazards when workers for Blue Nile Contractors Inc. were installing water lines at a job site in Kansas City in May 2019.
OSHA cited the company for four repeat and five serious safety violations and placed it in the Severe Violator Enforcement Program. The severe violator program concentrates resources on inspecting employers that have demonstrated indifference to their obligations by willful, repeated or failure-to-abate violations, according to the agency's website.
The agency also said it recently updated its national emphasis program aimed at preventing trenching and excavation collapses.
"Trench collapses can be quick and cause serious or fatal injuries, but they are preventable," OSHA Kansas City Area Director Karena Lorek said in a statement. "Employers must ensure that there is a safe way to enter and exit a trench, cave-in protection is used, all materials are placed away from the trench's edge, standing water and other hazards are addressed and no one enters a trench before it has been properly inspected."
Blue Nile Contractors has 15 business days from receipt of the citations and penalties to comply, request an informal conference with OSHA's area director, or contest the findings before the Occupational Safety and Health Review Commission.