> >
Concerns Over Opioid Alternative Gabapentin Grow as Use Increases
Friday, January 12, 2018 | 1341 | 0 | 13 min read
Use of anti-convulsant medications gabapentin and pregabalin increased more than threefold in the U.S. from 2002-2015, a new study found, just as some in the workers' comp industry are warning about potential dangers of the drugs.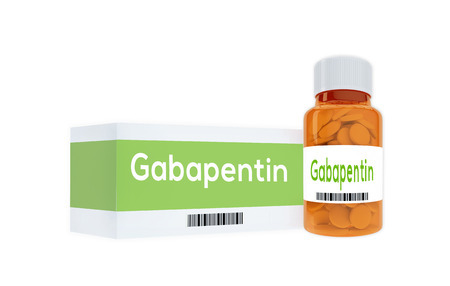 Among 346,177 adults who participated in a national survey, 1.2% said they had filled a prescription for gabapentin and/or pregabalin in 2002, a number that grew to 3.9% in 2015, according to a research letter published online last week in JAMA Internal Medicine. Pregabalin use plateaued in 2008, at which point gabapentin use started increasing. About 83% of respondents using one or both drugs were taking gabapentin.
Pregabalin, which is sold under brand name Lyrica, and gabapentin, which is sold as Neurontin as well as in generic forms, are used widely to treat neuropathic pain and are among the top-prescribed drugs in workers' compensation. And doctors may be prescribing the drugs more often in response to national efforts to reduce opioid prescribing.
The study author, Dr. Michael Johansen from Heritage College of Osteopathic Medicine at Ohio University in Athens, Ohio, said the findings raise concerns because long-term safety data for the drugs is lacking, they are prescribed off-label at high rates and they may increase overdose risk when combined with opioids.
"While individual clinical scenarios can be challenging, caution should be advised in the use of gabapentinoids, particularly for those individuals who are long-term opioid users, given the lack of proven long-term efficacy and the known and unknown risks of gabapentinoid use," he wrote.
Johansen's study found that the increase in use of the drugs was more pronounced over the 12-year period for those who had two to four comorbidities, and even more so for those with five or more comorbidities, compared to those with zero or one. Another trend was that those taking three or more opioids had higher rates of gabapentinoid use, especially if the drug regimen also included a benzodiazepine.
"Doctors just shotgun treatment," Dr. Steven Feinberg of the Feinberg Medical Group in Palo Alto, California, said of the multi-drug regimens. His medical group treats workers' comp injuries and provides pain management.
Feinberg said he doesn't doubt that prescribing of gabapentinoids is on the rise. But he noted that those who might want to treat an injured worker with gabapentin or pregabalin in California may now face difficulties because the two drugs — along with many opioids — are "non-exempt" under the state's workers' comp drug formulary that took effect on Jan. 1.
Non-exempt means preauthorization is required. The formulary allows a four-day supply of certain opioids to be prescribed in some circumstances without prospective review.
In an article in the latest edition of its Rx Informer publication, pharmacy benefit manager Healthesystems included gabapentin and pregabalin in a list of non-opioid prescription drugs of concern.
"While these drugs are considered very safe by themselves, they do have mood-altering properties and can be abused to boost the high of other drugs of abuse," the article states.
Abuse of the gabapentinoids is on the rise, Healthesystems said, noting that of some 12,000 abuse cases reported since 2004, three-quarters of them have occurred since 2012.
Kentucky on July 1 became the first state to classify gabapentin as a Schedule V drug. Ohio's Board of Pharmacy in December 2016 began requiring pharmacies and physicians to report dispensing of gabapentin to the Ohio Automated Rx Reporting System, or OARRS. Massachusetts is another state that requires reporting of gabapentin prescriptions to its prescription-drug monitoring program.
According to an Aug. 3 opinion column in the New England Journal of Medicine, gabapentin was the 10th most commonly prescribed medication in the U.S. in 2016, with 64 million prescriptions dispensed, compared to 39 million in 2012.
And while more patients might have conditions that the drug can treat, "we suspect that clinicians who are desperate for alternatives to opioids have lowered their threshold for prescribing gabapentinoids to patients with various types of acute, subacute and chronic non-cancer pain," Dr. Christopher Goodman and Dr. Allan Brett wrote.
But gabapentinoids are not without side effects, the authors said, such as dizziness, sedation and cognitive difficulties. And few clinical studies have looked at the effectiveness of gabapentinoids for treating pain syndromes for which they are prescribed off-label, they said.
Gabapentinoids, the authors noted, may reinforce the thinking that pain must be treated with a drug.
"Although gabapentinoids offer an alternative that is potentially safer than opioids ... additional research is needed to more clearly define their role in pain management," they wrote.