Bill Proposes Firefighter Comp Cancer Presumption
Wednesday, February 1, 2023 | 0
A legislative proposal in Utah would amend the state workers' compensation law to create a rebuttable presumption for cancer diagnoses in firefighters and require the Division of Industrial Accidents to conduct a study regarding cancers typically associated with firefighting.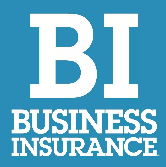 The measure, Senate Bill 159, which was introduced Monday, would modify the circumstances under which firefighters are presumed to have contracted certain types of cancer during the course of their employment.
The presumptive cancers outlined in the bill are of the pharynx, esophagus and lungs, including mesothelioma.
Under the bill, both volunteer and career firefighters diagnosed with one of these types of cancer are presumed to have contracted the disease in connection with their employment.
The study in the bill requires the Division of Industrial Accidents to assess whether other cancers not mentioned in the legislation could also be contracted by firefighters in the course of their job.
The division would have to provide a report to the Senate Business and Labor Interim Committee summarizing the results and offering legislation recommendations before Nov. 30.
The bill would also modify requirements for calculating add-on fees in workers' compensation claims.
Business Insurance is a sister publication of WorkCompCentral. More stories are here.