OSHA Extends COVID Emphasized Enforcement
Tuesday, July 5, 2022 | 0
The U.S. Occupational Safety and Health Administration is extending its revised National Emphasis Program for COVID-19, set to expire Thursday, until further notice and doubling its inspections goal, the Department of Labor announced.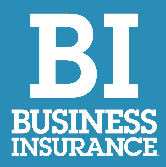 The program focuses enforcement efforts on companies that put the largest number of workers at serious risk of contracting coronavirus, and on employers that engage in retaliation against workers who complain about unsafe or unhealthful conditions or exercise other rights under the Occupational Safety and Health Act, according to the announcement.
The National Emphasis Program was launched in March 2021 and covered health care and non-health care industries, such as meat and poultry processing.
OSHA also said it is temporarily increasing the coronavirus inspection goal from 5% of inspections to 10% while it works to finalize a permanent coronavirus health care standard.
OSHA points to the U.S. Centers for Disease Control and Prevention reporting that shows increases in coronavirus hospitalization rates nationwide since mid-April; the CDC data also forecasts that hospitalizations "may increase significantly" in the coming weeks, according to OSHA.
This increase in hospitalizations reinforces the need for OSHA to continue prioritizing inspections at workplaces with a higher potential for coronavirus exposures, such as hospitals, assisted living facilities, nursing homes and other health care and emergency response providers treating patients with coronavirus, according to the announcement.
From March 2021 to March 2022, inspections under the revised program accounted for 7% of all federal OSHA inspections, exceeding the national emphasis program's 5% goal. Since the beginning of the pandemic in February 2020, OSHA has issued 1,200 coronavirus-related citations to employers and to date has assessed current penalties totaling $7.2 million.
OSHA has also obtained relief for more than 400 employees who filed coronavirus retaliation claims against employers, exceeding $5 million in monetary awards to workers.
Business Insurance is a sister publication of WorkCompCentral. More stories are here.