Big Difference in COVID Claims Acceptance Rates Comes Up Inadvertently at Meeting
Thursday, January 7, 2021 | 998 | 0 | 137 min read
Austin police officers' COVID-19 workers' compensation claims have been accepted at a rate that's more than twice as high as that for city-county emergency medical service workers, and officials want to know why.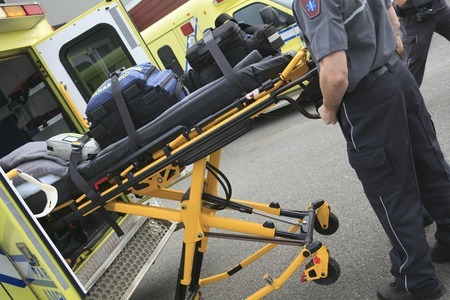 "I want an answer as to why the percentages are so different," Selena Xie, president of the Austin EMS Association, told Austin TV station KXAN.
The disparity came to light by accident this week at a virtual meeting of the Austin Public Safety Commission, the news station reported. The chief of staff for the Austin-Travis County EMS thought he was presenting his department's coronavirus claims data, but it turned out to be city police information.
The data show that 72% of Austin police officers' claims for COVID illness or quarantine have been accepted. But only 33% of the EMS workers' claims have been approved.
Public safety commissioners began asking questions and staff members reported that the difference in acceptance rates may have to do with the fact that the city has adopted a presumption policy. First responders who are infected with the virus are presumed to have contracted it through work duties.
The city-county EMS department does not have a presumption policy and has scrutinized COVID claims more carefully, denying claims in which the virus may have been spread through an EMS worker's family members, staff members said.
Public safety commissioners passed a resolution urging the Austin City Council to direct police, fire and EMS departments to adopt a presumption and to help EMS employees navigate the workers' comp claims process.