Workforce Services Consolidates Operations in Renovated Building
Wednesday, October 9, 2019 | 267 | 0 | 3 min read
A building that was previously occupied by a home improvement store is now home to the Wyoming Department of Workforce Services.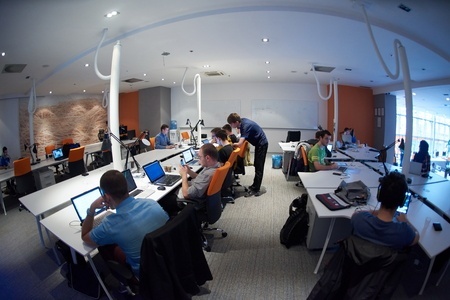 The department and its 234 employees finished moving in last week to the new offices at 5221 Yellowstone Road in Cheyenne, the Wyoming Tribune Eagle reported.
The new location brings the department's programs, which had been in four locations spread out throughout Cheyenne, together in one space. The programs include Workers' Compensation, Vocational Rehabilitation, Wyoming Occupational Safety and Health Administration, Labor Standards, Disability Determination Services and the Cheyenne Workforce Center.
The department has leased the space for 18 years with an option to buy the building, which was converted to offices after housing a Sutherlands home improvement store.
The first year of the lease will cost about $1.4 million, a savings of roughly $32,000 compared to the cost of renting the four separate locations.
The renovated building includes a 250-person conference room that state agencies will be able to use.