> >
Rules Would Undo Changes to Union Hiring Hall Wage Calculations
Friday, November 17, 2017 | 838 | 0 | 0 min read
Oregon's Workers' Compensation Division is proposing to formally do away with a rule change that took effect at the start of 2017 modifying how carriers should calculate wages when determining temporary disability benefits owed to people employed through a union hiring hall.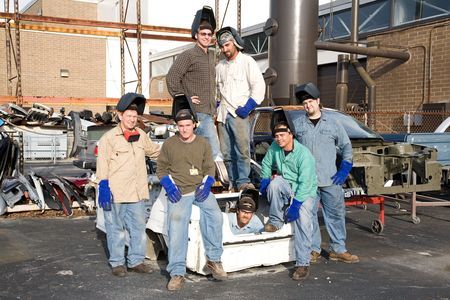 Following two years of deliberations with its advisory committee, the division, effective Jan. 1, repealed a rule requiring carriers to calculate wages for those hired through union hall call boards on the basis of a five-day work week at 40 hours per week.
In September, the division adopted temporary measures to restore the rule, saying many union workers are employed on a full-time basis but work for multiple employers during a single week.
"Because temporary disability benefits and some types of permanent disability benefits are based on the worker's wages at the job-at-injury, calculating the weekly wage based on a job that lasts only one or two days may result in substantial reductions to workers' compensation benefits following an on-the-job injury or onset of an occupational disease," the division said when adopting the temporary rules that took effect Oct. 1.
Now, the division is proposing to make the change permanent. On Monday the division opened rule-making to restore the requirement that carriers calculate compensation on the basis of a five-day, 40-hour work week for workers employed through a union hiring hall.
At the same time, the proposed rules would create the term "new wage-earning agreement," which would be defined to mean an agreement changing a worker's pay for reasons other than just a raise, such as a change in hours worked or a change in job responsibilities. A job assignment from a temporary service provider or leasing company is not considered a new-wage earning agreement, under the proposal.
The new term would be used to clarify the wage estimation regulation requiring carriers to average earnings only for the weeks worked under the most recent wage-earning agreement, if a person started working under a new wage-earning agreement in the 52 weeks prior to the date of injury or verification of disability caused by an occupational disease.
The department will hold a public hearing on the proposed rules at 9 a.m. Dec. 18 at the Labor & Industries building, 350 Winter St. NE in Salem.
Comments can be sent by email to fred.h.bruyns@oregon.gov, or sent by fax to 503-947-7514.
Comments must be received by Dec. 21.
The hearing notice and proposed rules are here.