> >
BWC Doubles Size of Firefighter Safety Grants Program
Wednesday, March 7, 2018 | 320 | 0 | 1 min read
The Ohio Bureau of Workers' Compensation announced Tuesday that it is doubling the size of a new fund, to $4 million, that aims at protecting firefighters from exposure to carcinogens and other toxins.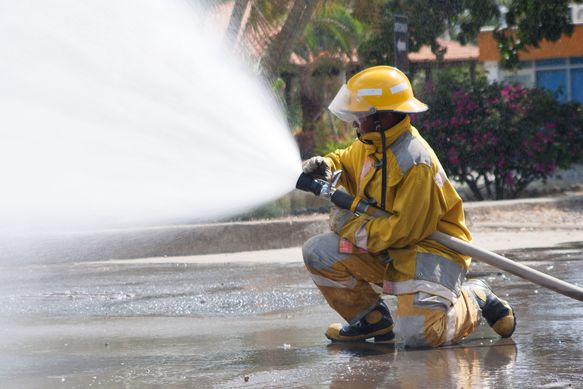 BWC Administrator/Chief Executive Officer Sarah Morrison announced the expansion of the Firefighter Exposure to Environmental Elements Grant Program during a visit to a fire station in Westerville on Tuesday. She said the bureau originally allocated $2 million to the grants program, but as of Feb. 28 it received 444 grant applications requesting $4.7 million in funding.
To date, the BWC has awarded 199 grants totaling $2 million with four months remaining in the fiscal year. The other 245 grant applications are pending.
The grant program is one of several health and safety components to BWC's Third Billion Back rebate to Ohio employers last year. Firefighters have a 9% higher risk of being diagnosed with cancer and a 14% higher risk of dying from cancer than the general public, according to the National Institute for Occupational Safety and Health.
One of the grants issued under the program went to Genoa Township, which used $10,075 to purchase an industrial washing machine, called an "extractor," to replace a 1995 model that no longer met the needs of the growing department or the updated requirements of the National Fire Protection Association.