Lawmakers Approve PTSD Presumption for First Responders
Monday, March 5, 2018 | 0
Washington state firefighters and police officers would be eligible for benefits if they suffer post-traumatic stress syndrome and would also enjoy a presumption that their PTSD is a compensable condition, under a bill that state lawmakers sent to the governor last week.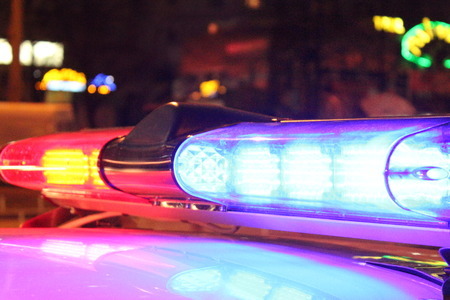 Lawmakers also passed a bill that would grant workers at a federal nuclear waste storage facility a presumption that certain conditions manifesting after exposure to toxic fumes are occupational.
But a separate bill, which proposed expanding the cancer presumption for firefighters to also include police, stalled in committee and was not called for a vote ahead of a key deadline on Friday.
The expanded cancer presumption measure joined other also-rans from the 2018 session, including measures that aimed to create a mechanism to provide workers' compensation coverage to so-called gig economy workers, tighten the causation standard for occupational disease claims and lower the age limit for structured settlements.
The House of Representatives on Wednesday voted 91-7 to pass Senate Bill 6214 and send to the governor the proposal to create a presumption that PTSD is a compensable condition for first responders. Generally, Washington law does not allow benefits for mental injuries unless the worker also suffers a physical injury.
Florida and many other states similarly restrict so-called "mental-mental" injuries. But the Florida Legislature is expected to take action on a bill today that would make first responders who suffer PTSD eligible for benefits.
The Washington bill goes further, also creating a presumption that PTSD contracted by firefighters is caused by work. Sen. Steve Conway, D-Tacoma, has not amended the bill since the Senate voted 47-0 to pass it Feb. 9, so the House vote will send the measure to the Gov. Jay Inslee.
Police officers and firefighters would need at least 10 years of experience and agree to a psychological examination to qualify for the presumption. The presumption could be rebutted with evidence that the condition was caused by exposure outside of work.
The PTSD presumption is projected to generate $3 million to $8 million in new claims, according to a fiscal analysis.
A similar fiscal projection helped kill a separate bill that would have added to the list of conditions presumed to be occupational for first responders.
The House Appropriations Committee on Tuesday failed to pass SB 6213, which would have extended to law enforcement officers and fire investigators the presumption enjoyed by active firefighters that heart problems and respiratory disease are occupational injuries. The measure also would have expanded the presumption to cover strokes, mesothelioma, adenocarcinoma and various other forms of cancer.
But expanding the presumption and the types of covered workers would cost $7 million to $8 million a year, according to a fiscal analysis.
Rep. Larry Springer, D-Kirkland, said during the Assembly Appropriations Committee meeting that he didn't think lawmakers had given due consideration to the costs the bill would impose on cities and counties throughout the state.
Rep. Matt Manweller, R-Ellensburg, also spoke against the bill during the committee hearing. He said it wasn't drafted using the unofficial criteria lawmakers have historically used to create workers' compensation presumptions.
Manweller said that for at least the past 10 years, lawmakers agreed to consider proposed presumptions only when at least two peer-reviewed studies showed the proposed covered class of workers had a 150% or greater mortality rate from the conditions that would be included.
Manweller said that at best, there was evidence that first responders had a higher incidence of two of the 10 conditions that would be presumptively occupational under SB 6213. Lawmakers either "need to follow the science and legislate accordingly" or abandon the idea of trying to use objective standards when debating presumption bills, he said.
"We just can't follow science only when it's convenient," he said.
The full House was not able to vote on the bill ahead of Friday's deadline to pass bills back to their chamber of origin because its Appropriations Committee did not pass it, effectively killing the measure. The legislative session ends Thursday.
The Senate, meanwhile, on Friday voted 48-0 to pass a bill eliminating the offset for Social Security retirement benefits.
The state Department of Labor and Industries reduces workers' compensation benefits paid to injured workers who are receiving Social Security when the combined payments exceed the federal cap set at 80% of average earnings prior to disability.
HB 1336, by Rep. Steve Kirby, D-Tacoma, would prohibit the department from reducing work comp benefits for those who were already receiving Social Security retirement at the time of injury.
Kirby hasn't amended the bill since the House voted 65-33 to pass it on Feb. 7, so the Senate vote on Friday clears it to go to the governor's desk.
Another workers' compensation bill that was delivered to the governor last week would create a presumption for certain conditions developed by workers at the Hanford nuclear site.
HB 1723, by the House Labor and Workplace Standards Committee, would cover respiratory disease, beryllium disease and neurological, and heart conditions experienced within 72 hours of exposure to fumes and chemicals. The presumption would also apply to various forms of cancer.
The measure would also allow workers to re-file claims for covered conditions that were previously denied, and it would direct the Department of Labor and Industries to prepare by Dec. 1, 2023, a report on the number of claims filed under the presumption.
The House voted 76-22 to pass the bill on Jan. 11. The Senate voted 35-14 to pass the bill on Jan. 25 after it was amended to require the follow-up report from L&I. The House approved the amendment Feb. 19 on a 74-21 vote.
A bill that would have imposed a per-worker surcharge on companies such as Uber and TaskRabbit to provide work comp coverage, health insurance, paid time off and retirement programs for workers in the gig economy never moved after it was introduced in January.
House Bill 2812, by Rep. Monica Stonier, D-Vancouver, also would have created a new test to determine whether a worker is a contractor or an employee. It would have imposed a penalty of $1,000 to $10,000 for businesses that misclassify workers, with those demonstrating a pattern or practice of misclassification facing fines of between $10,000 and $25,000.
The House Committee on Labor and Workplace Standards held a hearing on the bill Jan. 25 but never voted on the measure.
Meanwhile, an employer-backed bill that would have tightened compensability standards for occupational disease claims and lowered the age limit for settlements carried over from last year was never called for a hearing in during the 2018 session.
HB 1729, by Manweller, would have allowed all workers 18 and older to enter structured settlements. Current law allows workers 50 and older to settle their claims. The measure would have also required that an occupational disease be caused by distinct conditions of work, a natural result of employment-related exposure and by something a worker would not be exposed to outside of the workplace.