Report: Medical Facility Services Largest Driver of Comp Cost Increases
Friday, January 20, 2023 | 0
Workers' compensation medical facility payments grew across all facility types and all U.S. regions during the past decade, with facilities costs constituting the largest driver of overall comp cost changes, according to a report released Wednesday by the National Council on Compensation Insurance.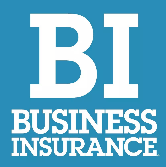 Nationwide, facility costs made up about 40% of all comp costs and increased by about 3% per year on average during the past 10 years, Boca Raton, Florida-based NCCI said.
The report is the second in a planned four-part series examining the impact of macroeconomic factors such as inflation on overall comp medical costs.
The new research shows that costs per workers' comp claim paid to medical facilities grew 3.3% annually over the past decade.
A key driver of facility costs throughout the past decade was the amount paid per visit, NCCI said.
"Inpatient stays have decreased considerably over the years, to the tune of 3% annually," wrote Raji Chadarevian, NCCI executive director of actuarial research. "This has contributed to managing medical cost increases due to facility services."
The exception was in the southeastern region of the country, where inpatient hospitalization was the largest contributor.
The most significant contributor to the facilities cost increase overall was hospital outpatient services, which the report defined as surgeries, emergency room treatments and "other," which includes evaluation and management, radiology and physical therapy.
Business Insurance is a sister publication of WorkCompCentral. More stories are here.