> >
Business Owner Fined for Trench Collapse Faces Wrongful Death Suit
Thursday, June 13, 2019 | 445 | 0 | 18 min read
The owner of a resort near Jackson Hole is facing a wrongful death suit over a trench collapse that has already resulted in a $10,532 fine for workplace safety violations, according to a report by the local newspaper.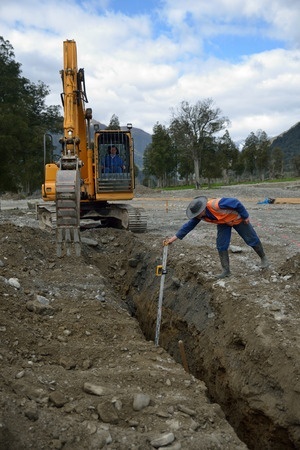 The Jackson Hole News and Guide reports that Wyoming's Occupational Safety and Health Administration in March proposed the penalties for serious violations including a lack of cave-in protection and a lack of supervision at a construction site in Wilson.
Juan Baez Sanchez, 42, and Victoriano Garcia Perez, 56, died when a 12-foot trench collapsed on top of them in September.
A wrongful death lawsuit seeks more than $1 million in damages. The complaint alleges developer Jamie Mackay sent a text message to one of the workers saying, "Keep working regardless of what anyone says."
In addition to alleging Mackay, who owns the Fireside Resort in Wilson, failed to maintain a safe work environment, the complaint also alleges that he had no workers' compensation coverage.
"Defendant Mackay and defendant Fireside Resort Inc. failed to pay workers' compensation premiums to the Wyoming Workers' Compensation fund on behalf of their employees, Mr. Baez Sanchez and Mr. Garcia Perez," the complaint says.