Worker Waives Right to Choose New Doctor but Keeps Entitlement to TPD Benefits
Friday, February 14, 2020 | 0
A Florida appellate court ruled that a worker waived his right to select a treating physician by attending appointments with a doctor selected by his employer, but was still eligible for temporary partial disability benefits.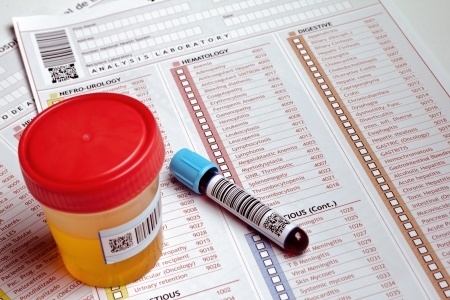 Case: Krysiak v. City of Kissimmee, No. 1D18-5241, 02/13/2020, published.
Facts: Marek Krysiak worked for the City of Kissimmee. He suffered an on-the-job injury to his left shoulder in October 2016.
Krysiak received treatment and work restrictions after this injury. His authorized treating physician released him to return to full duty in February 2017. The physician also opined that Krysiak was at maximum medical improvement and that he had no permanent impairment.
Krysiak returned to work but was discharged in October 2017. The city's stated reason for his termination was a violation of its drug and alcohol policy.
On March 6, 2018, Krysiak's attorney sent a letter to the city requesting a change in authorized treatment providers, pursuant to Florida Statutes Section 440.13(2)(f), which provides that an employer must give an employee the opportunity for one change of physician during the course of treatment for any one accident.
An employer has only five days from the date it receives a request to authorize an alternative physician. If the employer misses this deadline, the employee can select a physician himself.
On March 10, 2018, Krysiak's attorney sent a second letter to the city indicating he had not received a response to the prior letter and that Krysiak, therefore, would be selecting a doctor.
Krysiak filed requested authorization for Dr. Tom Winters to become his treating physician. One week later, a claims adjuster sent Krysiak a letter indicating she had scheduled an appointment for him with Dr. Bryan Reuss.
Krysiak's attorney responded that his client would not accept Reuss and that Krysiak wanted to see Winters in accordance with the self-help provision of Section 440.13(2)(f).
Krysiak never saw Winters, though. He instead attended two appointments with Reuss.
Krysiak later testified that he had to go to the appointments with Reuss because he couldn't afford to pay for treatment on his own.
Procedural history: Judge of Compensation Claims Thomas W. Sculco found Krysiak had waived his right to select a new doctor by seeing Reuss. Sculco also found Krysiak was not entitled to temporary partial disability benefits because his post-injury employment was terminated due to misconduct.
Analysis: The Court of Appeal for the 1st District of Florida noted that Krysiak had selected a new doctor he wanted to see, and had expressly objected to seeing Reuss. However, the court said, Krysiak's act of attending an appointment with Reuss contradicted his previously expressed objection and his stated intent to treat with Winters.
The court said the fact that Krysiak had objected to seeing Reuss did not mean he could not later acquiesce to having Reuss treat him. Krysiak should have told the city that his attendance at any appointment with Reuss was under protest in order to preserve his right to select his own doctor.
Turning to the issue of Krysiak's entitlement to TPD, the court said that when an employee is terminated from post-injury employment based on misconduct, TPD benefits are not payable. The city argued that Krysiak committed misconduct by violating its policy on substance abuse, but the court said that generally, "a single isolated instance of failing to follow employer policy has not been viewed as rising to the level of misconduct."
The court also noted that the policy was never introduced into evidence.
The city's human resources director testified that the city has a written employee policy manual that prohibits being "under the influence" of drugs or alcohol at work, but she admitted that the policy does not define the phrase "under the influence." She also testified that Krysiak's employer had complained about his absence from work for several days in late 2017 without calling in.
The human resources director had drafted a letter warning Krysiak that his absence would be considered job abandonment, but he showed up for work before the letter was sent.
The human resources director said that when Krysiak arrived, his manager reported that he did not "look ready to work." The human resources director claimed that she recommended Krysiak be sent out for drug and alcohol testing and that the rest results were "positive."
The court said her "vague, second-hand description" of Krysiak was insufficient to support a finding that he was under the influence of anything while at work.
Without evidence of the test results and accompanying admissible evidence, the court said, the record did not contain competent substantial evidence to support a finding that Krysiak was terminated for misconduct.
Disposition: Reversed in part.
To read the decision, click here.