Employee's Crushed Arm Brings $213K in OSHA Penalties
Wednesday, October 3, 2018 | 0
An industrial accident that crushed an employee's arm brought $213,411 in penalties against an Ohio manufacturer, the U.S. Occupational Safety and Health Administration said.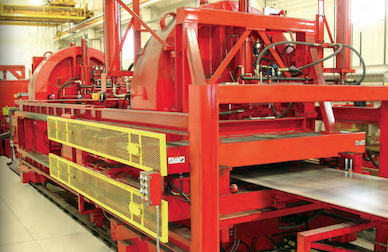 OSHA cited American Excelsior Co. in Norwalk for failing to develop or implement energy-control procedures to prevent unintentional machine start-up during maintenance, and failing to train employees in energy-control procedures.
American Excelsior received similar citations for violations at its Rice Lake, Wisconsin, plant in 2017, OSHA said.
The company manufactures biodegradable erosion-control blankets. OSHA investigated after an employee's arm was crushed when a machine began operating while he removed product buildup.
"This employer failed to implement safety procedures to prevent known hazards," said OSHA Toledo Area Office Director Kimberly Nelson. "This injury could have been avoided if machine locking devices had been installed."
The company has 15 business days from receipt of the citations and penalties to request an informal conference with OSHA's area director or contest the findings before the independent Occupational Safety and Health Review Commission.