> >
State Supreme Court: Longshoreman Can Pursue Both State, LHWCA Benefits
Friday, August 11, 2017 | 1206 | 0 | 57 min read
The Minnesota Supreme Court ruled on Wednesday that a longshoreman can seek workers' compensation benefits under both his state's scheme and the federal Longshore and Harbor Workers' Compensation Act, and that a workers' compensation judge abused his discretion when he dismissed the case for lack of jurisdiction.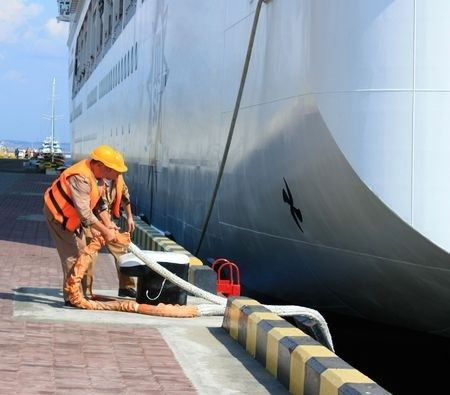 Unless states have laws on the books indicating otherwise, injured longshoremen may seek benefits under both their state's scheme and the LHWCA. The U.S. Supreme Court established as much in its 1980 decision in Sun Ship Inc. v. Pennsylvania.
Some states, such as Louisiana, New Jersey and Ohio, have passed laws indicating that injured longshoremen can collect benefits only under the LHWCA. In Virginia, injured longshoremen must choose whether they want to apply for state or federal benefits.
Unless states specify otherwise, though, they are "dual-jurisdiction" states. Minnesota and California are two such states.
"If it's a dual-jurisdiction case, they can pursue benefits in both jurisdictions, but they can't collect benefits from both at the same time," said Michael Marmer, a partner at Samuelsen, Gonzalez, Valenzuela & Brown's Long Beach, California, office.
The defense attorneys in Ansello v. Wisconsin Central Ltd., the Minnesota case decided this week, took issue with the fact that the claimants' attorney was pursuing benefits under both schemes at the same time.
But that hadn't been attorney Steven T. Moe's intention, he said.
"They took issue with the simultaneous litigation aspect, with bringing two claims concurrently, which wasn't really represented by what happened — I kind of got forced into that, actually," said Moe, an attorney at Peterson, Sage, Graves, Layman & Moe in Duluth, Minnesota. "Once the state comp judge dismissed the case, I had no choice but to file it as a Longshore claim and appeal it in the state, so it ended up being simultaneous litigation."
If the workers' compensation judge hadn't dismissed his claim, he said, he would have brought the medical claim before the Minnesota court "and then gone over to the Longshore Act and brought the claim for wage loss and any residual benefits not paid under Minnesota law."
Marmer said this is standard procedure in California as well.
"Longshore Act benefits are higher than California temporary disability benefits," Marmer said. "And there is no cap on TTD benefits for the Longshore Act. So one, in theory, can pursue the case from the outset as a California workers' compensation case, run through two years of TTD, and then seek ongoing TTD under the Longshore and Harbor Workers' Compensation Act."
The Longshore Act is more generous than Minnesota's workers' compensation scheme as well, Moe said. But his client needed to look to the state scheme when the federal system would not pay for a third back surgery.
A dockworker hurts his back
At the time of his injury, Daniel Ansello worked as a longshoreman at the Duluth Ore Docks. Most days, he loaded and unloaded ships that transport iron ore from St. Louis Bay through Lake Superior.
On Jan. 29, 2006, he threw out his lower back while working. He began treatment the next day, but by the next month, it had become clear he needed surgery. He received his first back surgery in February 2006 and took the next eight months off to recover.
After returning to the job, his back condition progressively worsened. He received his second back surgery in February 2009. Meanwhile, he had begun receiving medical and indemnity benefits under the Longshore Act from Wisconsin Central and its Longshore carrier, Signal Mutual Indemnity Association.
He returned to work a year after his second surgery. But his lower-back pain didn't improve, and he aggravated his back again in August 2014. That September, he had a third back surgery. Signal Mutual said it would not pay for it.
In April 2015, Ansello filed a workers' compensation claim under the state's scheme, seeking payment of the medical bills related to his third surgery. A workers' compensation judge dismissed the claim for lack of jurisdiction, saying Ansello was already covered under the Longshore Act.
But case law — both federal and state — indicates that "an employee could be eligible to receive both Longshore Act and Minnesota Act benefits," the Supreme Court wrote.
"Accepting payment under a state scheme is not an election that precludes recovery under the federal scheme," the court wrote, noting that the opposite was also true.
Quoting Sun Ship, the court wrote, "There is no danger of double recovery under concurrent jurisdiction, since employers' awards under one compensation scheme would be credited against any recovery under the second scheme."
The court also noted that in its own case, Jacobson v. Duluth, it had "relied on Sun Ship to conclude that an employee could be eligible to receive both Longshore Act and Minnesota Act benefits."
Therefore, Ansello had not erred in applying for benefits in both forums, and the workers' compensation judge was wrong to dismiss the claim, the court decided.
A similar decision was made in a 1997 California case called CNA Insurance Co. v. WCAB.
Long Beach Water Concessions bartender Cella Baker was injured after choppy waters caused her to fall onto a floating dock from the gangway of her assigned vessel, Catalina King.
She received a $36,235 settlement through the Longshore and Harbor Workers' Compensation Act, and a $55,000 settlement through the city and her employer. She also sought relief through the state workers' compensation system, which provided $6,622.08 in benefits.
Her employer's comp carrier, CNA, refused to pay for the benefits. It argued that the WCAB does not have jurisdiction to award benefits to a worker who "has already been compensated … for alleged injuries arising from the same incident for which state workers' comp is sought."
"Public policy supports Baker's application for benefits in multiple forums," the 2nd District Court of Appeals, 4th Division, wrote in response.