Bill Would Give Insurers 60 Days to Deny Public Safety Comp Claims
Monday, December 5, 2022 | 0
A bill pre-filed with the Texas Legislature would give insurers 60 days to contest or deny a workers' compensation claim for certain public safety employees before forfeiting the right to litigate.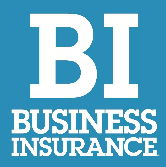 HB 790 would apply to claims for "benefits, compensation or assistance by certain public safety employees and survivors of certain public safety employees."
The bill states that if a workers' comp insurer denies a claim for medical benefits on or before the 60th day after it received "reasonable notice" of a workplace injury, and an administrative judge finds the claim is compensable, the insurer is liable to reimburse the injured worker for all "reasonable and necessary" medical expenses.
The bill also states that a worker may be represented by an attorney via teleconferencing.
Business Insurance is a sister publication of WorkCompCentral. More stories are here.