Ski and Ride School Workers Most at Risk on the Slopes
Friday, December 6, 2019 | 200 | 0 | 12 min read
With an early start to Colorado's ski season, state-chartered Pinnacol Assurance reviewed its claims data and found ski and ride school workers were found most at risk of being injured on the slopes.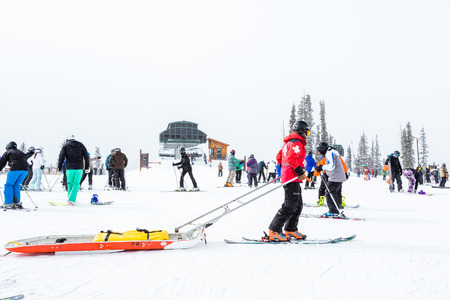 Pinnacol reports ski and ride instructors suffered 67 injuries during the 2018-2019 ski season. The carrier said this is the largest group of employees at most ski resorts, and the average instructor spends four to six hours per shift on the snow, longer than most others.
The most frequent injury causes include:
Falls on ice or snow.
Strains.
Falls (same level).
Twisting strains.
Lacerations.
Pinnacol covers about 60% of the employers in Colorado and according to Ellen Sarvay, Pinnacol safety consultant and Colorado ski expert, the proper risk management systems are in place at most resorts.
Sarvay said in a statement that the most effective systems include terrain management, designated employee trails, policies explaining what skiing or riding is allowed, testing ski/ride ability for employees and adhering to the National Ski Association's Responsibility Code.