Report: Injury Rate at Amazon's Fresno Warehouse Double State Average
Wednesday, January 22, 2020 | 1474 | 0 | 26 min read
The Fresno Bee reports an injury rate at Amazon's Central Valley warehouse that is double California's industry average.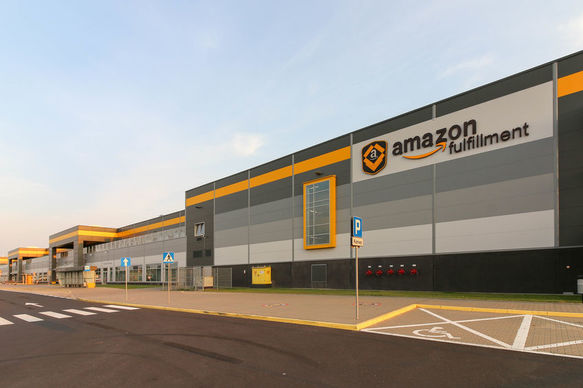 Workers at the Fresno facility, which employs more than 2,500 people, say the high injury rate is a result of being pushed to ignore safety standards to meet quotas, but the company claims that it is simply thorough about documenting injuries.
The federal Occupational Safety and Health Administration shows that there were 307 injuries and illnesses recorded at the Fresno fulfillment center between June 2018 and May 2019.
The incidence rate of 12.8 injuries per 100 workers in 2018 was more than double the statewide average of 6.3 for warehouse and storage industries.
OSHA reports most of the warehouse injuries were sprains and strains to the back, wrist, shoulders and ankles. Some workers sustained bruises, fractures, skin irritation or smash injuries such as crushed toes.
Some workers told the Bee that they struggled to get and keep workers' compensation after they were injured. They told the newspaper they still feel the physical effects of their injuries even after benefits were terminated.
Amazon told the Bee that the high injury rate is the result of aggressive recording practices and that other warehousing companies might be underreporting accidents.
"We know that by making a conservative choice to not place an injured associate back into a job before permitted by their work restrictions, we are increasing lost time as a company, but with the intent to benefit the associate," Amazon said in a statement.