> >
Pulse First Responder With PTSD Dismissed From Police Force
Thursday, December 7, 2017 | 1081 | 0 | 117 min read
An Orlando-area police officer diagnosed with post-traumatic stress disorder after responding to the Pulse nightclub shooting has lost his job six months shy of vesting into the pension system, which would have guaranteed him 64% of his salary with benefits for life, the Orlando Sentinel reports.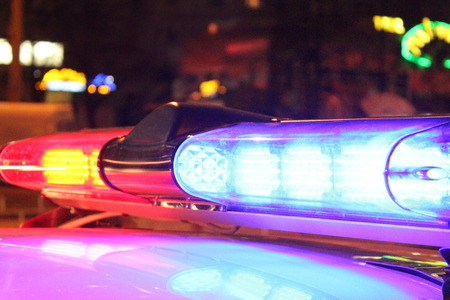 Cpl. Omar Delgado of the Eatonville Police Department has been working a desk job for the past eight months. He was told Monday that his last day would be Dec. 31.
Town officials wouldn't get into specifics as to why Delgado was let go before a town council meeting Tuesday that confirmed his dismissal. But Eatonville's chief administrative officer, Roger Dixon, alluded to the fact it could be a safety concern to have an officer with PTSD out on the streets.
"The facts as we know them have caused me as an administrator to be concerned for the health and safety of the citizens and those passing through the town," Dixon said.
But Delgado said the department easily could have let him continue to work light-duty for six more months. He has been with the department for nine and a half years.
"I don't need to be a police officer with my gun belt and so forth to do those little tasks," Delgado said before Tuesday's meeting. "Could they have let me do that for six more months? That's the debate."
Because he has not yet vested into the pension system, Delgado will receive 42% of his salary starting on his 55th birthday. He is currently 45 years old.
Delgado was lauded as a hero at Pulse for saving Angel Colon, 26, who was shot several times on June 12, 2016. Forty-nine people were killed at at least 68 were injured during the mass shooting.
Delgado said he was blindsided by his abrupt dismissal.
"It's hurtful," he said. "It's a small town. Everyone's family here, and I thought I was going to be treated like family. ... I didn't think I was going to be treated this way."
Meanwhile, a bill requiring the workers' compensation system to cover first responders' work-linked post-traumatic stress disorder advanced in the state Senate on Tuesday.
Sen. Lauren Book, D-Plantation, filed SB 376 in October. It was unanimously advanced by the Senate's Banking and Insurance Committee on Tuesday and might be heard during the 2018 legislative session.