Gig Economy Advocates Call for Compromise on Classification, Benefits
Friday, October 18, 2019 | 805 | 0 | 16 min read
Gig-economy advocates urged New York lawmakers this week to innovate new ways to cover injured workers, instead of classifying them as traditional employees as California has done.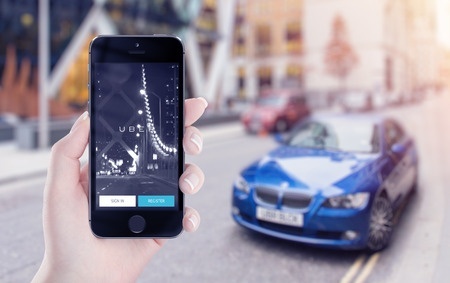 The Wall Street Journal reported that ride-hailing and technology companies testified before a state Senate panel that gig workers who find work through online sites and apps want the flexibility of remaining independent. Labor unions are pushing for a law, similar to one adopted in California this year, that strictly defines most workers as employees, eligible for workers' compensation and other benefits.
But perhaps there's a middle path that can accommodate workers' benefits needs without the shackles of full-time employment, gig companies said at the hearing.
"More people are choosing this form of work. We're not here to say these people shouldn't have benefits. What we're saying is, the way you do it has to be carefully structured," said John Olsen, regional director of government affairs for the Internet Association, which represents technology companies.
He suggested that New York's Black Car Fund, which provides workers' compensation for independent limousine drivers, and for Uber and Lyft drivers, could be a model for more gig workers.
Mario Cilento, president of the New York State AFL-CIO, countered that a delivery driver should be treated the same, whether employed directly by a restaurant, for example, or through an app that connects drivers to food outlets.
"There's a cost shift to the traditional employers and the taxpayers to pick up and absolve the gig companies of their traditional responsibilities," Cilento said.
Ken Pokalsky, vice president of the Business Council of New York State, which lobbies for employers, said an overly broad worker-classification law like California's would increase costs for employers by as much as 20%.