> >
PHI Air Medical Files for Bankruptcy; Could Affect Texas Case
Monday, March 18, 2019 | 2374 | 0 | 39 min read
The global helicopter transport company at the heart of a dispute over whether air ambulance firms can be bound by workers' compensation fee schedules has filed for Chapter 11 bankruptcy protection.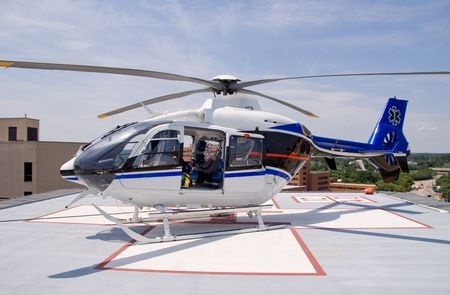 PHI Air Medical, the defendant in a closely watched case now before the Texas Supreme Court, made the filing Thursday. The move came as no surprise to most stakeholders, following the company's widely reported financial struggles in recent months.
The effect that the bankruptcy will have on the litigation remains to be seen.
"I'm not yet in a position to comment on how this affects our case," said Matt Baumgartner, the attorney for Texas Mutual Insurance Co. in the insurer's appeal to the state Supreme Court.
It's possible that the Supreme Court could put that case on hold until the bankruptcy is settled. TMI filed a brief in January, and PHI's brief is due April 12.
The litigation is similar to other cases around the country that have examined the power of state regulators to determine fees for air ambulance companies that work across state lines. PHI and other helicopter firms have argued that the federal Airline Deregulation Act dictates that federal law takes precedent over state rules, and a number of courts have agreed.
Insurers and patients who have been balance-billed by the air companies have said the McCarran-Ferguson Act, which bars Congress from superseding state laws that regulate the insurance business, should govern.
In the bankruptcy filing in the Northern District of Texas, PHI said the move was triggered by its inability to repay $500 million of unsecured loans, according to a news report. The company said it would continue to operate normally during the restructuring, thanks in part to $70 million in new cash from an investment firm.
PHI's bankruptcy is the third among major helicopter service companies in recent years, news reports have said. CHC Helicopters and Erickson both filed for bankruptcy in 2016.