Report: Police, Firefighters Partner in Push for COVID Presumption
Friday, July 10, 2020 | 740 | 0 | 3 min read
Arizona police and firefighter unions are pressing Gov. Doug Ducey to issue an executive order declaring that COVID-19 is a compensable condition for their members, according to a report by talk news radio station KTAR.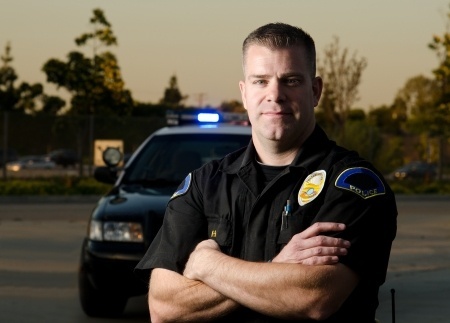 Joe Clure, executive director for the Arizona Police Association, told the radio station on Tuesday that, "Our biggest challenge is how these (COVID-19) cases are treated in the workplace."
Clure on April 9 penned a letter to the governor requesting a presumption that COVID-19 is compensable for police officers, probation officials and correctional workers.
Bryan Jeffries, president of the Professional Fire Fighters of Arizona, wrote in an April 9 letter to the governor, "Due to the unique risk profile for first responders and our recurring exposure, we are requesting a governor's executive order stating that all agencies and their insurance providers cover all COVID-19-positive firefighters under their employer's workers' compensation plans."
Scott A. Frietag, president of the Arizona Fire Chiefs Association, in an April 8 letter to the governor said a presumption was needed because "there seems to be some confusion on behalf of the insurers concerning whether or not a COVID-19 exposure should be covered."
Industrial Commission of Arizona spokesman Trevor Laky didn't respond to an email from WorkCompCentral asking if the agency had any data on COVID-19 claims that it would share.
The New York Times on Thursday reported that COVID-19 is spreading more rapidly in Arizona than any other state or any other country. Newsweek reported the same day that fewer than 150 of the 1,600 intensive care unit beds in the state were available. The governor's office attributed the state's increasing infection count to increased testing.
Meanwhile, data submitted to a workers' compensation advisory panel in Oregon earlier this week showed North American Industry Classification System codes for police and firefighters accounted for a small percentage of the 441 claims that had been filed through June 22.
The 19 claims filed by firefighters, the most of any of the first responder groups, accounted for about 4.3% of all claims. Sixteen of those claims were accepted and three were denied.
The Oregon data show all five claims filed by correctional workers were denied, while two of the four claims filed by police were also denied.
Health care providers accounted for the majority of claims with 355, and the data show 275, or 77.5%, of those claims were accepted.