Call for Comp Laude® People's Choice Submissions Announced
Monday, April 1, 2019 | 321 | 0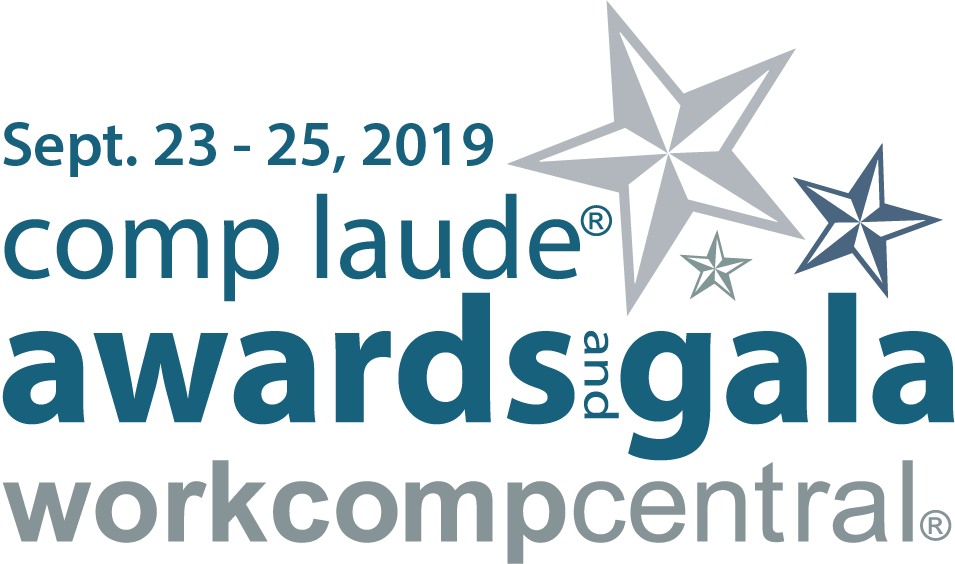 CAMARILLO, Calif.— (April 1, 2019) WorkCompCentral announces the opening of submissions for the People's Choice session at the 2019 Comp Laude® Awards & Gala. This year's People's Choice segment will take place on September 24 and will feature seven speakers vying for the coveted People's Choice Award. Sponsored by Gallagher Bassett, these "TED-style" talks allow the speaker only six minutes to convey a compelling story or idea. The audience votes electronically for their favorite presenter and the winner will be announced at the award ceremony that evening.
A few of the past speakers include: Kristy Sands (Gallagher Bassett), Bill Zachry (Sedgwick Institute), Becky Curtis (Take Courage Coaching), Tammy Boyd (NeuroInternational), Jonathan Mast (Sedgwick), Marques Torbert (Ametros), Dr. Brittany Busse (Kura MD), and Carlos Luna (Risico).
Those interested in speaking should submit their detailed proposal through the online form.
Submissions close June 24, 2019 and will be reviewed by the People's Choice Committee, comprised of Advisory Board members. The seven chosen speakers will be announced the week of July 15, 2019.
Click here to watch the 2018 Comp Laude® People's Choice session.
For any inquiries, please contact Janita Diggins at: jdiggins@workcompcentral.com
About Comp Laude® Awards & Gala
In its eighth year, Comp Laude® will celebrate the positive contributions of those in the workers' compensation industry. The event is designed to inspire others to collaborate and improve outcomes for injured workers. The conference will be held this year at the Paséa Hotel & Spa in Huntington Beach, CA from September 23-25. Comp Laude® is a must-attend event for those in the industry who want to stand out by making a positive impact. For all things Comp Laude®, visit www.complaude.com.