Silent Auction to Benefit Kids of Injured Workers
Thursday, June 6, 2019 | 151 | 0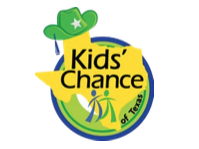 Austin, Texas - June 6, 2019 - This year's major fundraising event for Kids' Chance of Texas will take place on Wednesday, June 26, 2019, from 11 AM to 5:30 PM at the annual Texas Workers' Compensation Conference in the Lashio Room of the Omni Mandalay Hotel at Las Colinas, Irving, Texas. The event will be a silent auction with a variety of items including an hour flight in a T-34 Air Force Trainer, themed baskets, tickets, and more. Kids' Chance of Texas invites all conference vendors and attendees to bid at this important event.
The funds raised by the silent auction will help Kids' Chance continue to fulfill its mission of providing college and vocational school scholarships to children who suffer financial loss due to a parent's work-related injury or fatality. Five applicants were given the good news last week that they were awarded scholarships to further their education.
These scholarships would not be possible without Kids' Chance supporters. If an individual or business would like to donate an item for the silent auction and/or sponsor the event, please email information@kidschanceoftexas.org. Any level of donation is appreciated and will be appropriately acknowledged.
The current 2019 Kids' Chance of Texas sponsors are: The Zenith, Stone Loughlin Swanson, LLP ($5000 Master's level); Abercrombie, Simmons & Gillette ($2500 Bachelor's level); and Doyle & Seelbach and Injury Management Organization, Inc. ($1500 Associate level).
Visit kidschanceoftexas.org for more information and to "meet" some of the Kids' Chance of Texas kids.
About Kids' Chance of Texas:
Kids' Chance of Texas creates and supports scholarship programs that provide educational opportunities for kids in Texas who have had a parent catastrophically or fatally injured in a work-related accident. Kids' Chance has a presence in 47 states, including Texas, and is a 501(c)(3) public charity.
For more about Kids' Chance of Texas, visit kidschanceoftexas.org.