Unvented Container Led to Fatal Explosion, OSHA Says
Friday, November 9, 2018 | 731 | 0 | 2 min read
The Occupational Safety and Health Administration has ordered a Texas company to pay $28,445 in penalties following the death of a worker in Alabama in May.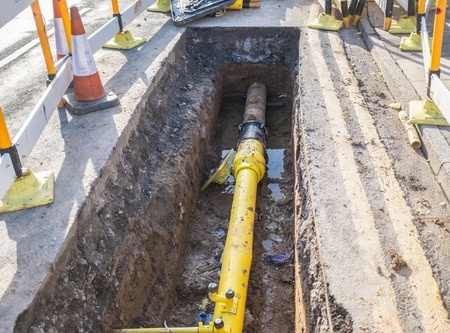 Christopher Anderson, who was from Mississippi, died in an explosion in Harpersville, Alabama, on May 9, while he and other crew members were installing a gas line along a highway, according to the al.com news service.
OSHA investigators determined that the company, Legend Directional Services, had improperly stored compressed welding gas and liquefied petroleum in an unvented container. When Anderson opened the container, it exploded, OSHA reported.
"Employers who use hazardous chemicals in their workplaces are required to train employees on chemical safety data sheets and labels, and incorporate safety controls to protect employees from those hazards," OSHA Birmingham Area Office Director Ramona Morris said.
"This tragedy could have been avoided if the employer had followed required procedures for storing dangerous gases," she added.
The fine is the maximum allowed for that type of incident, although other fatalities around the country this year have resulted in much higher OSHA fines, news reports show.
Legend Directional has 15 business days to comply with the penalties, request an informal conference with OSHA regulators, or contest the findings.