> >
Crackdown on Construction Wage Theft Nets Convictions, Indictments
Wednesday, December 6, 2017 | 766 | 0 | 0 min read
The district attorneys for New York's five boroughs have partnered with the city's comptroller, plus state and regional officials, to crack down on wage theft in the construction industry, the New York County District Attorney's Office announced Monday.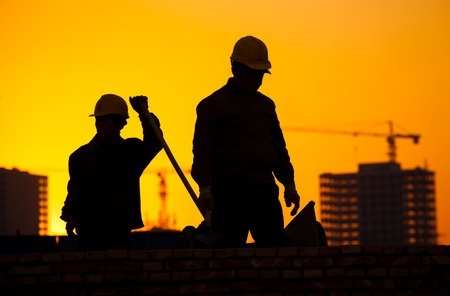 City Metro Corp., AVM Construction Corp., Magnetic Contracting Corp. and J&D Painting Contractors Corp. have been indicted in connection with the crackdown. The companies are charged with offenses ranging from withholding wages to falsifying payroll documents.
The district attorneys also announced the convictions of Sky Materials Corp., Whisk Remodeling Corp. and National Insulation & GC Corp., and the guilty pleas of MSR Electrical Construction Co. and EEC Group Tech Inc. All were charged with wage theft.
From the Manhattan District Attorney's office alone, 300 workers will be receiving $500,000 in back pay in connection with the crackdown, Manhattan DA Cy Vance said Monday.
Hildalyn Colon, the office's task force coordinator, said wage theft affects other areas of employment.
"When you have an issue with wages, this impacts their workers' compensation insurance policy, this impacts the ability of the claimant to actually claim unemployment," Colon told NY1.