OSHA Cites Three for Exposing Workers to Fall Hazards
Tuesday, September 17, 2019 | 705 | 0 | 15 min read
The Occupational Safety and Health Association cited employers in Colorado, Florida and Ohio for exposing their workers to fall hazards.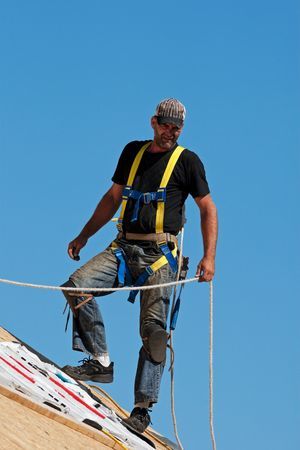 Hough Roofing Inc., in Palm Bay, Florida, was fined $26,142 for failing to ensure workers used fall protection. The company also failed to train employees about the proper use of portable ladders, OSHA said.
The violations were uncovered during an investigation into a fatal accident at a work site in Melbourne, Florida.
Antonio LLC, in Dayton, Ohio, was fined $159,118 for repeatedly violating OSHA's fall protection standards. OSHA said its inspectors noted one willful violation and two serious violations for failing to install a fall protection system and failing to have a competent person inspect the work site daily.
OSHA said it has cited the company for fall protection violations five times since 2014.
Century Communities Inc. in Colorado was fined $132,598 for failing to conduct regular inspections of a work site in Greenwood Village. The company was also cited for not ensuring workers used adequate fall protection during framing and roofing activities.
All businesses have 15 days to request an informal conference with an OSHA area director or contest the findings before the independent Occupational Safety and Health Review Commission.