> >
Kitchen Staff Quits After Unpaid Workers' Comp Premiums Trigger Argument
Tuesday, September 20, 2016 | 631 | 0 | 17 min read
A stop-work order issued to a Las Vegas bar over unpaid workers' compensation premiums triggered a fight that led to a kitchen staff walkout, Vegas Seven magazine reports.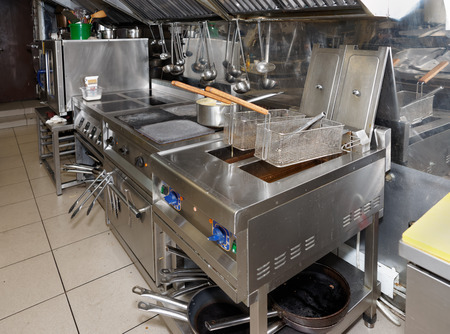 The State of Nevada issued the stop-work order to Owl on Wednesday morning. Though management paid the outstanding balance in time for the bar to open at 4 p.m., the order brought to a boil simmering tensions over labor issues.
After an argument over wages, hours and other issues that led to the bar opening four hours late, the entire kitchen staff quit. This included Executive Chef Daniel Schneider.
Owl owner Stephan Galdau took responsibility for the unpaid premiums, saying "everything is [his] fault" due to his inexperience as a bar owner.