Pharmacists, Doctor Indicted in 'Check Box' Cream Scheme
Wednesday, October 2, 2019 | 0
A Mississippi pharmacist, and a pain-management doctor and his secretary, are out on bond after being indicted in connection with schemes to provide medically unnecessary compounded creams and opioids in order to defraud insurance programs out of more than $500 million.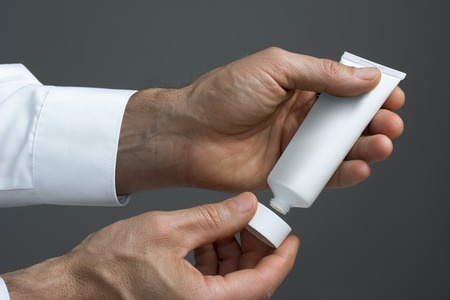 Wade Ashley Walters, 52, of Hattiesburg, is the co-owner of several compounding pharmacies and drug-marketing companies, according to a bulletin from the U.S. Attorney for the Southern District of Mississippi. He was indicted for allegedly paying marketers who would refer patients to doctors, then paying kickbacks practitioners to create false or unneeded prescriptions for the medicines, including tramadol, an opioid-based controlled substance.
TriCare, the government program that insures members of the military, veterans and their spouses, as well as other insurance programs reimbursed the conspirators more than $510 million in 2014 and 2015, according to the indictment.
In Meridian, Mississippi, anesthesiologist Dr. Gregory Auzenne accepted bribes and kickbacks from another pharmacy, which then billed TriCare and Blue Cross Blue Shield for more than $1.7 million, prosecutors alleged in the indictment.
Auzenne approached Marco Moran, co-owner of Medwork Pharmacy, which then mass-produced a variety of expensive compounded creams, prosecutors said. The alleged conspirators created a check-box prescription form that doctors could use to quickly order up pre-mixed compounds.
"Rather than formulating compounded medications based on the individualized needs of beneficiaries or the medical efficacy of the compounded medication, Moran and other co-conspirators created formulas for compounded medications based on the reimbursement rate per ingredient included, in an effort to maximize reimbursement," prosecutors said in the Auzenne indictment.
In 2014, Auzenne signed many blank, pre-printed prescription forms for patients, regardless of the need for the drugs, and his office would send the forms to Moran, authorities alleged. Auzenne then asked Moran for $127,000 in kickbacks, prosecutors said. He paid his secretary, Tiffany Clark, more than $14,000 for her role in completing insurance information and faxing the prescriptions to Moran, the indictment alleges.
Moran was indicted in 2018 and is awaiting trial. The Auzenne indictment was unsealed by a federal judge on Sept. 25.