Claims Denied for Pittsburgh Prosecutors Hospitalized With COVID
Tuesday, August 11, 2020 | 381 | 0 | 44 min read
Two Pittsburgh prosecutors, one of whom is still on a ventilator, have had their workers' compensation claims denied after being hospitalized with COVID-19.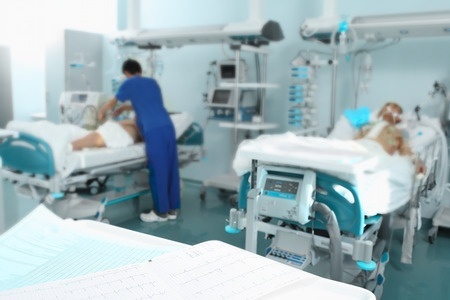 The men believe they contracted the illness after the Allegheny County Courthouse reopened in June and a court reporter who worked there tested positive, according to a local news report. The prosecutors' comp attorneys said that the county is reluctant to pay the claims for fear of opening the door to other claims from county workers who may have been sickened.
"They're always worried if they pay this one, there will be a flood of claims, and if we pay this one, we'll have to pay all of them," said Tom Baumann, a Pittsburgh claimants' attorney.
Assistant District Attorney Ted Dutkowski spent 11 days in the hospital and continues to have trouble breathing, he told the newspaper. He believes he contracted the coronavirus in late June, then passed it on to another assistant district attorney with whom he shared an office.
That prosecutor, Russ Broman, remains on a ventilator. His comp claim also has been denied. A claims administrator for the county said the disease was not work-related.
The labor union that represents assistant district attorneys said the claims should be paid.
"There should be a recognition by the county that by keeping those facilities open, they've exposed these employees to risk," McCarthy said. "That's the whole point to the Workers' Compensation Act — to compensate workers who are being endangered on the job."
Pennsylvania has not adopted a COVID-19 workers' comp presumption law or rule. But Dutkowski's attorney, Fred Sollis, said the medical and wage-loss benefits should be covered, nonetheless.
"The system has dealt with occupational diseases. We can win this claim," Sollis said.
The state Department of Labor and Industry reported that 5,354 COVID-related claims had been filed in the state between March 11 and Aug. 7, the news article said. The report did not indicate how many claims have been denied or accepted.
CORRECTION: Pittsburgh claimants' attorney Tom Baumann is not representing one of the prosecutors.