Report: Caltrans Fined for Homeless Camp Cleanup Operations
Friday, May 10, 2019 | 1405 | 0 | 67 min read
A union complaint alleging workers hired to maintain highways and bridges in the state were not properly trained to deal with the hazards associated with their newfound position on the front lines of the state's homelessness crisis resulted in an $850 penalty assessed to the Department of Transportation.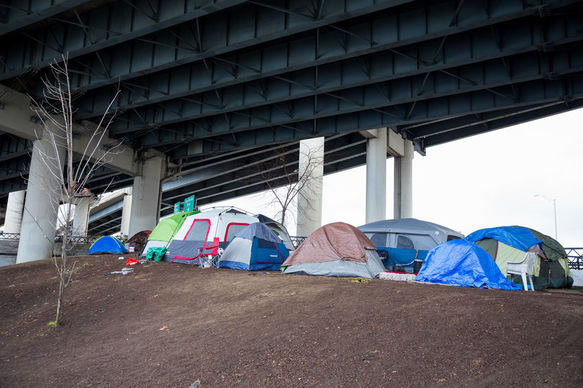 The Sacramento Bee reports the California Division of Occupational Safety and Health, also known as Cal/OSHA, cited the transportation department for not training workers on its injury and illness prevention program. The agency commonly referred to as Caltrans was also cited for failing to review all investigations of occupational accidents and illnesses, according to the Bee.
The citations are the result of a complaint the International Union of Operating Engineers filed in November regarding risks that its members face when they're pressed to clear out homeless camps that are popping up along highways throughout the state as California's homeless population surges. The Bee in November reported Caltrans workers are clearing as many as 40 homeless camps every day.
The union said its members are not trained to deal with hazards of cleaning up human waste and hypodermic needles, at least in part because it's not part of their job description.
The union reportedly said Caltrans should provide training, equipment and better pay for those forced to clear out homeless camps. Alternatively, the union recommended Caltrans hire contractors that specialize in handling biohazards.
The union has also filed a grievance with Caltrans over the cleanup work that is expected to move to arbitration later this year, the Bee reports.