State Safety Regulators Issue More Than $144,000 in Fall-Protection Penalties
Monday, September 26, 2022 | 0
In separate enforcement actions, the Oregon Occupational Safety and Health Division announced fines totaling more than $144,000 for two contractors accused of repeatedly violating fall protection rules.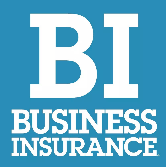 The separate citations issued to Corvallis, Oregon-based Iron Head Roofing LLC and Canby, Oregon-based JMJ Construction LLC included the same violation of implementing adequate fall protection systems — such as a personal fall restraint system or other measures — where workers are exposed to falling 6 feet or more to a lower level.
For Iron Head Roofing, which was fined $78,000, it was the fifth time since May 2019 that the company committed the same violation. For JMJ Construction, facing a $66,900 fine, it was the fourth time since February 2020 that the company committed the same violation.
The companies' previous violations of the 6-foot trigger-height requirements were cited as part of separate Oregon OSHA inspections at different work sites.
Business Insurance is a sister publication of WorkCompCentral. More stories are here.